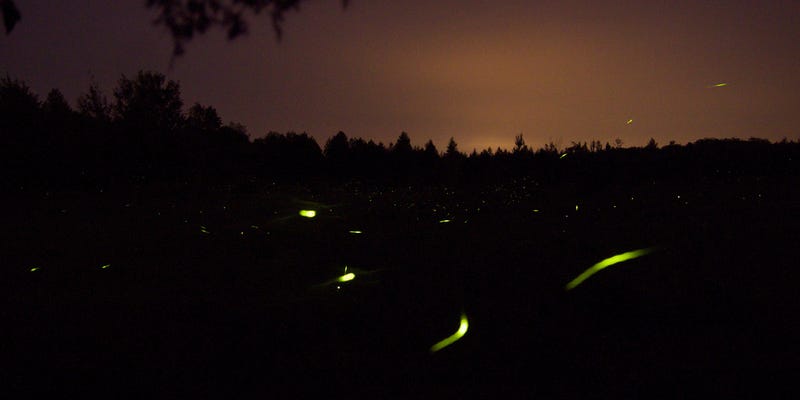 What kid didn't capture fireflies in a jar, hopelessly attempting to keep them alive by tossing in a few torn blades of grass? For this week's Shooting Challenge, you'll capture fireflies again, but this time, on camera.
The Challenge
Take a photo of a firefly. You may call them lightning bugs. (A hat tip to Gizmodo reader Florian Kagerer for the suggestion.)
The Technique
While I've always associated fireflies with July and August, apparently they've been coming a bit early as of late. All I can say is, do your best to find just one.
In terms of technique, try turning the flash off and don't be afraid to seriously lengthen your exposure times - such will allow more light into your lens, and the fireflies will appear like mini comets in the night sky. Assuming you're trying to get a large expanse in focus, you may not want to go with your widest aperture (in order to expand your depth of field, the amount of the shot in focus), either. Stop down a bit if you can still suck in enough light.
From digging around some successful photos, I recommend you try an exposure of 30 seconds if you don't mind streaks - but going for far, far longer is also OK. And if there aren't a lot of fireflies around...CHEAT. Take many pictures in the same spot and stack them if you like. All I ask is that you disclose any such post processing.