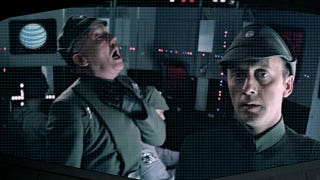 If you've still got an unlimited AT&T data plan that you're holding onto for dear life to stream gigs and gigs of Spotify and Netflix and god knows what else, your life is about to suck a lot more.
Even if you're grandfathered in with one of those good-old-days unlimited plans, the all-you-can-eat-as-fast-as-you-want data plan as we know it is gone. But it gets worse.
The official word:
Starting October 1, smartphone customers with unlimited data plans may experience reduced speeds once their usage in a billing cycle reaches the level that puts them among the top 5 percent of heaviest data users. These customers can still use unlimited data and their speeds will be restored with the start of the next billing cycle. Before you are affected, we will provide multiple notices, including a grace period.
That means there's effectively a rolling cap for people with an unlimited data plan: If you're in the top 5 percent of data users in a month, your internet's going to be slowed down for the rest of the month. It won't apply to anybody that's on a tiered data plan and paying for every byte they use.
AT&T says that "to rank among the top 5 percent, you have to use an extraordinary amount of data in a single billing period." Sounds reasonable. But! How much data is the top 5 percent using? Well, consider that a year ago when AT&T moved to tiered plans, AT&T said that 2GB satisfied 97 percent of their customers. No doubt, that number's shifted a bit over the last year, as services like Rdio and Netflix have gotten more popular but 2GB is probably not a bad baseline to start potentially sweating over. Speaking of Rdio, that's exactly who AT&T's complaining about—people who are "streaming very large amounts of video and music daily over the wireless network, not Wi-Fi" or using "streaming video apps, remote web camera apps, sending large data files (like video) and some online gaming."