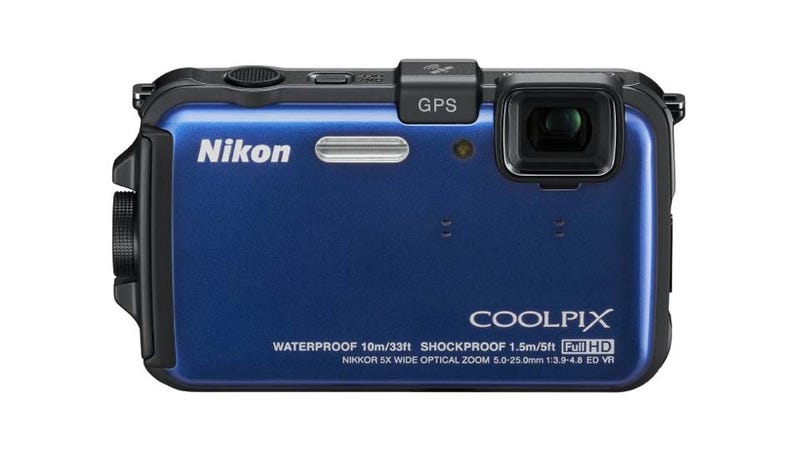 So Nikon announced about a million new cameras today, including its first go-anywhere, do-whatever-the-hell-you-want-to-it point and shoot. It's like when Gizmo eats after midnight, except with Nikon cameras instead gremlins. Here's a quick rundown on each of them.
AW100
The AW100 is Nikon's first rugged point and shoot. Since we're pretty well behind all-rugged-everything, that's great to see. But what the hell took so long? Anyway, the AW100 is shockproof, waterproof (to 33 feet), and freeze-proof (whatever that means?). It packs a 16.1MP BSI CMOS sensor and has built-in GPS and internal mapping functions, like a travelogue to view your path. So you can use this thing to go snowboarding way out in the middle of nowhere, or like, search for Amelia Earhart.
Our current favorite rugged camera is Panasonic's Lumix TS3, but we we're crossing our fingers that the AW100 will jump into the lead. Its specs look great, and we've been waiting for a rugged cam from Nikon for too long for it to not be awesome. $430 in September.