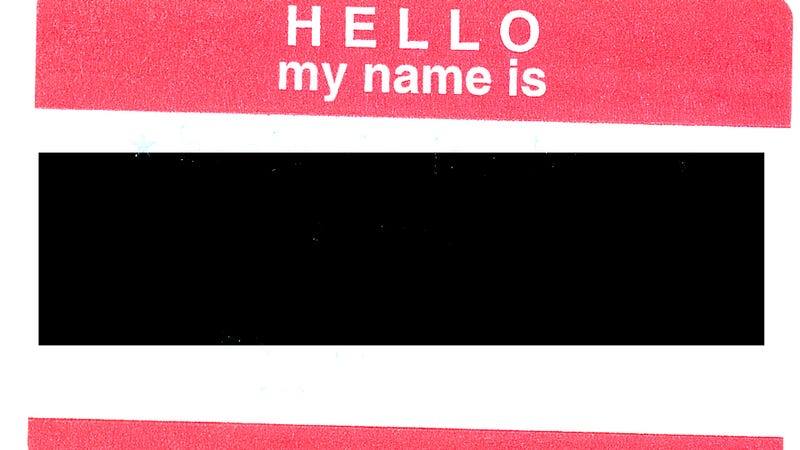 Usernames and anonymity have their place. But is it time to move toward using our true identities online? A personal reflection on the past, present, and future of names on the Internet.
The Past
I got my first email address in 1991. I was a freshman at UC Santa Cruz and a friend took me to a basement office where you had to fill out a paper form to get your ucsc.edu email account. In the box labeled "User-name" I started to write "Derek." My friend stopped me. "Nobody uses their real name." He said it like he was talking to a child.
So that's how I became floyd@ucsc.edu. (Yes, I used to listen to a lot of Pink Floyd. I was in college!) I was "Floyd" on every email system I used for the next decade. Outside of some early flirtations with identity deception, I never pretended I wasn't Derek in those places. Having "floyd" as my username was just, as Grandpa Simpson says, the style at the time.
When I launched fray.com in 1996, hacker culture was still going strong and the masses were not yet online. Back then, it was normal to have a pseudonym or "handle" that you went by. Most communication online was hidden behind handles, which it reinforced the idea that the internet was not "real" in the same way real life was. People treated everything online like a game. It was "cyberspace," not reality.
Fray was about true stories from real life, so it made sense to use real names. I required that our authors use their real names. (We made only one or two exceptions when it was necessary.) It changed what they wrote. They stopped pretending to be something they weren't. They became real.
(We were so naive back then, we even showed our actual email addresses on comment pages. Email addresses right there on the page for all to crawl! Those were innocent times.)
At some point I started to use "Fraying" for most of my accounts, mostly because I listened to less Pink Floyd and "Fray" was usually taken. I still use "Fraying" for most usernames, but nobody really calls me that. Every time I consider using "Derek" or "Powazek" for account names, I still see that look on my friend's face 20 years ago.
The Present
The idea that the internet is a place that's separate from reality has faded. People generally have online identities that map to who they really are. Outside of a few legitimate edge cases and the occasional sci-fi fantasy, who we are online is simply who we are.
Facebook has done more to influence this than any other site, and I'm glad for it. When someone in the mainstream media quotes a tweet from "SexxxyDude3030" it only reinforces the idea that people online are idiots you only talk to when you're covering the latest dumb trend story.