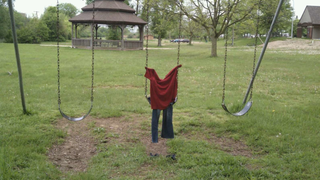 So much news passes before our collective eyes every day that we couldn't possibly cover it all. Mostly because much of it isn't worth covering! But here are a some borderline tidbits we passed on, just in case.
Rock-Throwing Kid Meets Crossbow Vengeance
It's not that we didn't kind of love this story—I mean, what's not to? It just felt a little out of our wheelhouse for a regular post, especially since there aren't any details other than what's in the headline: kid throws rocks, car pulls over, kid gets shot with crossbow. Everyone ended up okay, if you were wondering, except possibly the rocks.
I am, though, going to take the opportunity to post one of my all-time favorite Joerg Sprave videos. And to ask innocently if the slingshot madman has his alibi ready. [CBS]
The Future of Interconnected Computing Looks a Lot Like the Past of the Future of Interconnected
Every time someone shows me a demo of the future interconnectedness of Microsoft devices I feel like they're pointing violently at a gallon of Dippin Dots yelling THIS IS THE FUTURE! THIS IS THE FUTURE! THIS IS IT. In other words: this type of thing will be commonplace about the same time Ben and Jerry's is available in tiny frozen marble form. [UberGizmo]
Samsung's Still Trying to Make This Whole Windows 7 Tablet Thing Happen
A hero emerges? Well, no, probably not until Windows 8 tablets start being a thing next year. But nice of Samsung to carry the Windows tablet torch, with this $1,100, 11.6-inch, two-pound Core i5 cutie that says hey, you know what, maybe someone out there will love me. Even though they won't. Even though they shouldn't. [Laptop Mag]