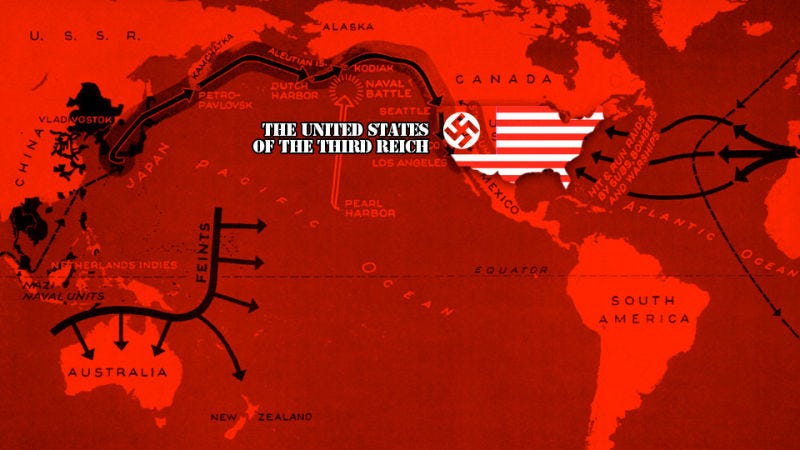 March 2, 1942. The United States was already at war, fighting alongside British and Soviets to crush the Nazi and Japanese Imperial forces. That day Life magazine published six plans that the Axis could have used to invaded the US. [jump]
Titled "Now the US must fight for its life", the article began: "You are looking at the first German missile of this war to land on the soil of the Western Hemisphere. Before it is over, you will certainly see a lot more of the same." While it may seem sensationalistic in retrospective, barely a few months after the Pearl Harbor attack, the truth is that most people thought that Germans and Japanese forces could eventually try to invade the mainland.
The lack of public information, coupled with Pearl Harbor's psychological impact and the relentless U-boat attacks to US convoys in the Atlantic Ocean, made people believe in what we know now was practically impossible. Neither Germany nor Japan had the natural or human resources to commit to such a huge operation—but the fear was there.
But while the idea of an invasion seems crazy now, the truth is that the technology was gearing up to make an attack main cities in the North American continent possible, using long-range bombers with anti-radar and nuclear capabilities. It was the fear of a Nazi nuclear attack that eventually prompted the United States to push hard on their quest to obtain the fission bomb before their enemies.