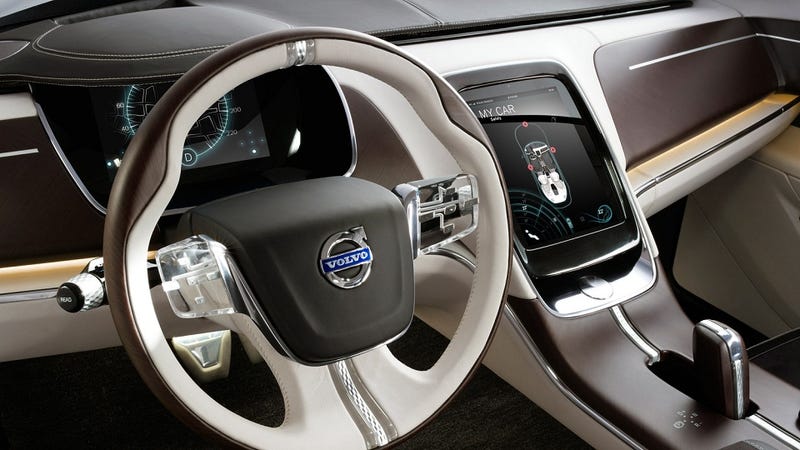 Volvo revealed its newest concept luxury car at the 2011 Frankfurt Motor Show and finally answers the question of how many touch screens you can cram into a car's interior. Hint: It's four.
Dubbed the Concept You, this prototypical luxury sedan is packed to the gills with technology. The control center consists of a digital Driver Information Center (aka a dashboard), a Heads-Up Display that projects onto the front windshield, two large touch screens—one on the center console, the other between the rear seats, and two smaller screens on the aluminum and glass shifter paddles mounted on the steering wheel.
The main screen, the one on the center console, activates just by looking at it. Granted it's just a hidden infrared camera that registers the driver's eye movement but that's still pretty slick—though I'd find myself constantly trying to catch a glimpse of the screen before it turns on. And, rather than the unholy input puck of the BMW iDrive, the Concept You registers hand movements to turn on the system's control mode. The front passenger can also use gesture activation but the menu options will differ from those offered to the driver.