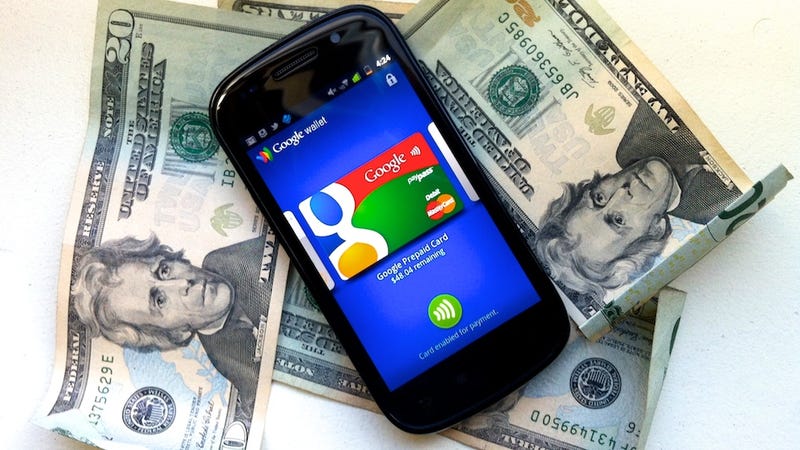 "Whoa, how did you do that?" I didn't say anything when the clerk at Duane Reade—or was it Walgreen's?—asked me how to pay. I just smashed my phone into the PayPass terminal. Money poured out of my Nexus S, and into somebody's corporate coffers. Magic!
But then I still had to tell the dumb credit console whether I was paying debit or credit. And then I had to wait for my receipt to print out, all ten miles of it. Which made my attempt at being a mysterious stranger with mysterious magical technology quickly disappearing into the night fail miserably since it would've been mad awkward to stare directly into each other's eyes for 45 seconds without saying a word.
Google Wallet is clearly a close-up glimpse at what the seamless, slippery future of money looks like—MasterCard is an appropriate enough vector for a technological Mark of the Beast, I suppose—but it's still very much in 2011. Friction abounds.
If you're unfamiliar with Google Wallet, read this, or here's the rough rundown. (Really rough, since Google Wallet's a lot of little things, banded together.) Google Wallet is an app that lets you pay for things using your phone, either by tying your credit card(s) or loading up gift/pre-paid cards. That's the software side. Using an NFC chip embedded in a phone, you tap a pay terminal. No swiping your card. That's the hardware side. On the online side, it'll seamlessly combine digital coupons that you collect—either from Google Offers or merchants themselves—and loyalty cards.