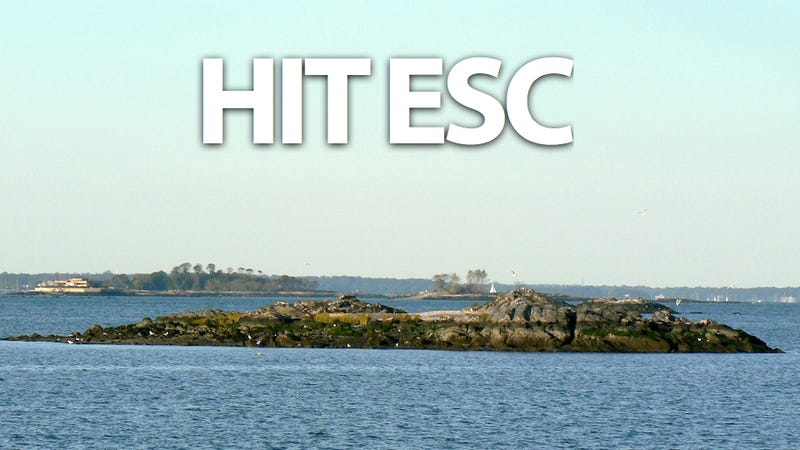 Rat Island doesn't have a lot going for it. It's called Rat Island, it's mostly rock, barren, covered in poop, and is tiny. But with the right owner (YOU?) it could be the secluded green HQ of your dreams.
Rat Island's current owner is sick of paying taxes on the places, the NYT reports, so is going to auction it off. New York City guesses it's worth around $475,000. That might sound like a lot for 2.5 acres of rock, but as far as desolate boulders go, this is prime real estate. It's easily accessed via the Bronx (provided you have a boat), meaning it's close to New York's bustling tech scene, and is a complete blank slate for your dreams. Geek tabula rasa. What can we build there?
It wouldn't take much to setup a minimalist nerd retreat. A wireless data dongle (LTE, someday) would give you enough for communications with the mainland. A solar charger for and maybe a small-ish wind turbine would keep your gadgets humming. And to eat? Fish, probably! The Times dismisses the awesome bonus of the fact that Rat Island is covered with mussels. Free, all you can eat mussels. Where am I, Versailles?
But what to put over your head? Hit the gallery for some inspiration. If you're interested in buying this thing, shoot me an email and we can put some cash together. Shotty mayor. OK, fine, we can have an election. [NYT]
---
You can keep up with Sam Biddle, the author of this post, on Twitter, Facebook, or Google+.
Some version of this beautiful structure—adapted for the smaller grounds of Rat Island—would be perfect: