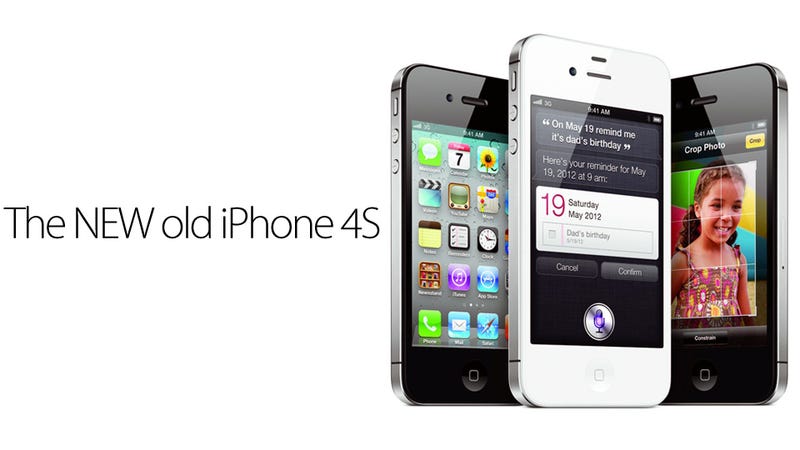 Apple's new iPhone 4S is just last year's design loaded with a new brain and more memory. It will run your apps faster and Apple's new iOS5's Assistant, an artificial intelligence program that listens and interprets your orders, and a new camera.
It just looks exactly the same, but there's plenty of changes inside:
Design
It's the same old design as the iPhone 4. Nothing to say here. Same materials, same look. Plus: Your current case will work.
The guts
• CPU and graphics: The iPhone 4S now has the iPad 2's dual-core A5 CPU. It also has dual-core graphics, which will allow for faster and more detailed 3D. Apple claims this hardware combination makes the iPhone 4S seven times as fast as the iPhone 4 on games, and two times as fast on normal tasks.
• Internet speed: Like rumored, the new iPhone 4S runs on faster HSPA+ networks. That means that your telephone will download stuff faster from the Internet. Before it was up to 7.2 Megabits-per-second downloads. Now they claim two times as much: 14.4Mbps. This depends on the carrier, of course. I don't know about you, but on AT&T I never get the maximum speed they claim.