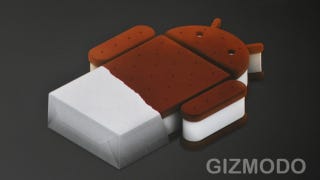 Google's out with Android 4.0, a.k.a. Ice Cream Sandwich. Sounds delicious, but what exactly is it?
It's a mobile platform...
Ice Cream Sandwich continues Google's tradition of alphabetical dessert naming. Froyo begat Gingerbread, Gingerbread begat Honeycomb, and together, Gingerbread and Honeycomb begat Ice Cream Sandwich. If you bought a high-end phone recently you will almost certainly be upgraded to Ice Cream Sandwich, and upcoming high-end devices will have it preloaded.