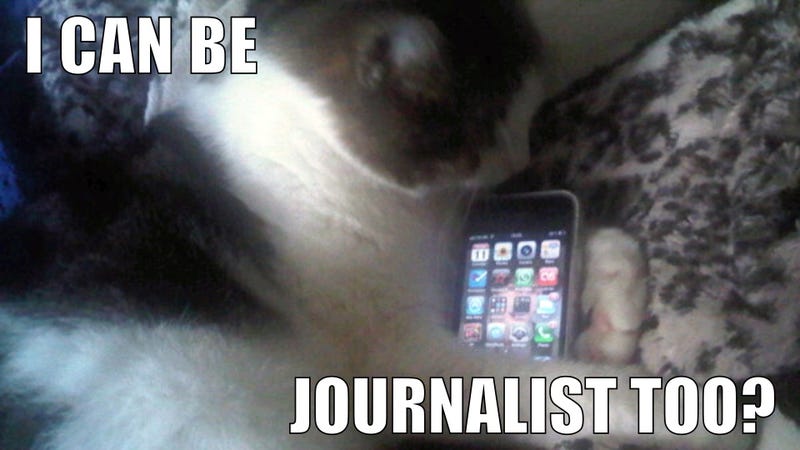 The Washington Post had an interesting back and forth wringing its hands over the future of journalism. Oh no! Journalism is dying! Again! Or so a newspaper with declining readership and revenue would have you believe.
But that's just plain wrong. Journalism is just dandy. And that's largely because of your phone.
The Posts' Gene Weingarten took the first crack in a recent column. Weingarten frets and willakers because Ben Huh the LOLcats guy is delivering future-of-media keynote addresses instead of someone older and more boring like Bob Woodward. Weingarten litters his copy with what I think he thinks is a cute conceit, repeatedly linking to pictures of cats. (You fool. Your cats should be inline images. Also, those are not technically LOLcats, but you get a pass because you are old and out of touch.) But you're a bigger fool for bemoaning Huh as a speaker simply because he got cheese thanks to the Cheezburger. And as one dyspeptic old cranky guy to another, you are wrong.