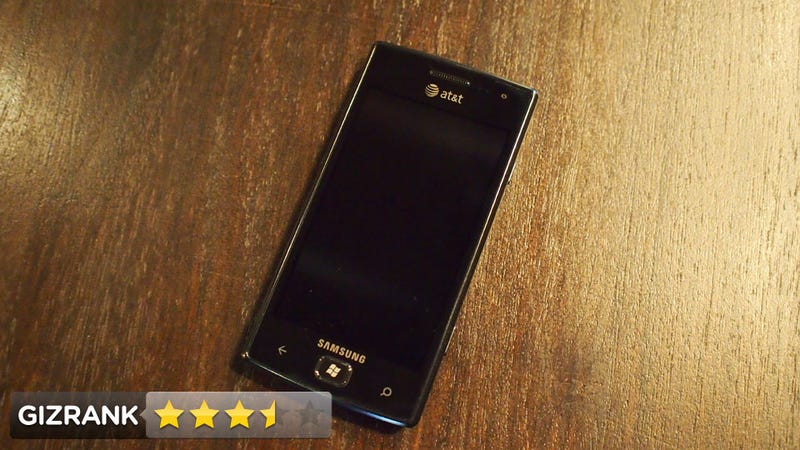 Running Windows Phone 7.5 on the first generation of WP handsets was like watching a child violin prodigy sawing away on a community center junker: The promise is palpable, but the gear leaves you wondering what if.
The Samsung Focus Flash is on the economy end of this next generation of WP phones, but in a lot of ways, it blows the doors off of the last generation. That means something.
Like
Feels a million trillion times better in the hand than the original Focus. It's still not anywhere near the build quality of top-notch handsets like the iPhone 4S, but it doesn't feel like a total piece of junk in your hand either: a marked improvement. The physical home button is a departure from most Windows Phones, including the original Focus, and it's actually a pretty nice change of pace. The 3.7-inch Super AMOLED Plus screen is just as sharp and vibrant as you'd expect a Samsung screen to be at this point.
This is also one of the first Windows Phones to have a front-facing camera, which is a nice and seriously overdue perk. It's also got an Internet Sharing on/off setting built into its software, which was conspicuously missing from the wide Mango release. While we weren't able to get it up and running, it would be a huge bonus if the Focus Flash and the beefier Focus S got that in order. Call quality was actually better than the Focus, too, as well as HTC's Trophy Windows Phone on Verizon, which was a pleasant and unexpected surprise.