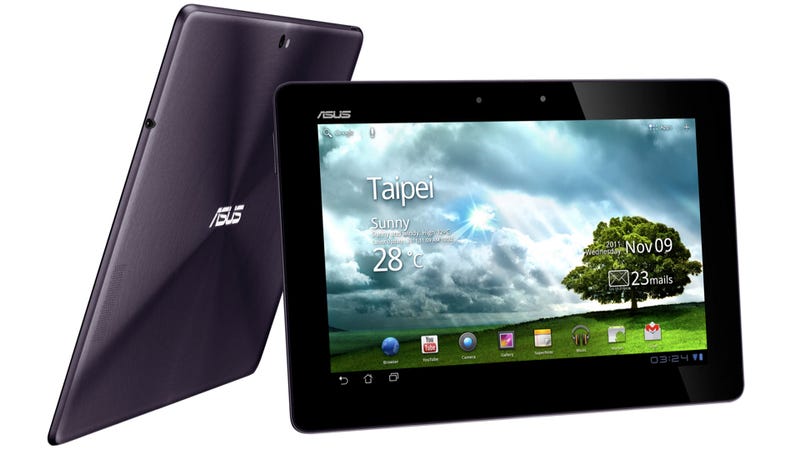 When Apple's Power Mac G4 came out it was classified as a super computer. It had dual-processors! What would the people of the past have made of this tablet computer, which is the first to have a quad-core processor?
Hell, what will the people of today make of it?
On paper this absolutely blows all other tablets out of the water. Besides being the first to use NVIDIA's new quad-core (plus one) Tegra 3 a.k.a. Kal-El processor (click here for an amazing demo of what it can do), it looks gorgeous. The original Asus Eee Pad Transformer was one of the most popular Android tablets of the year, but it was thick and boxy—just sort of a big, boring rectangle. The Transformer Prime is way more attractive. They've swapped out the cheap plastic back for some very nice looking aluminum with a swirl pattern. It is extremely thin and light: 8.3mm (or 0.33 inches) and 586 grams (1.29 pounds), which is slightly thinner and lighter than the iPad 2, despite the Prime's screen being larger by 0.4 inches (10.1 versus 9.7 on the iPad 2). Speaking of the screen, it's a Super IPS+ display (at 1280x800) under Gorilla Glass and has a 178-degree viewing-angle and some proprietary tech that supposedly makes it much brighter. The original Transformer and the Eee Pad Slider both had pretty ho-hum screens, so this is a welcomed upgrade.