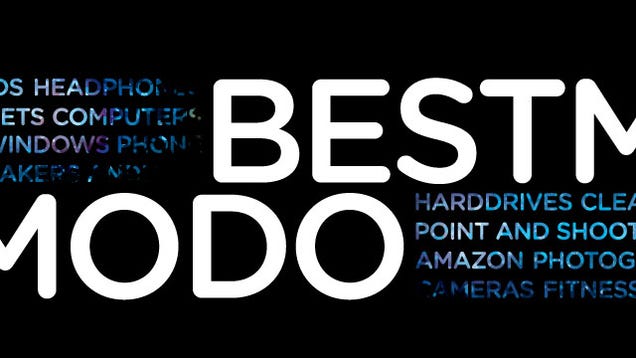 We're obsessed with gadgets. Duh. It's come time for us to designate our Bestmodo: the coolest stuff that came out this year. It's not just a wish list, though, because we'll be featuring just about every item at Gizmodo Gallery.
We spend the whole year reviewing the latest in tablets, smartphones, cameras, headphones, and whatever other breaking technology is out there. Separating the wheat from the chaff is tough (although playing with the latest and greatest certainly isn't). Some of the choices are easier than others. The best smartphone is the iPhone 4S, sure. But what about the best Android Tablet? Will it be the insurgent Amazon Kindle Fire or the uber-powerful Samsung Galaxy Tab 10.1? They're both great products, sure, but only one can win. You already know what we're going to pick, right? (Seriously, though, you don't.) We've already announced our winners in several categories, but there's a lot left to go.
We're just so very pleased that over 30 of this year's best products are going to be on display in all of their shimmery, gadgety excellence at Gizmodo Gallery. It'll be great for you, but really, it's going to be nuts for us too. We're going to spend all of our coffee breaks standing catatonic before our towering Bestmodo display, admiring the finest tools that are changing the world. We live for this. You might be thinking: "it's only a gadget, dude." Only a gadget? No such thing.
Read more about the Gizmodo Gallery here and follow @gizgallery on Twitter. Special thanks to Land Rover - without them, there would be no Gizmodo Gallery.