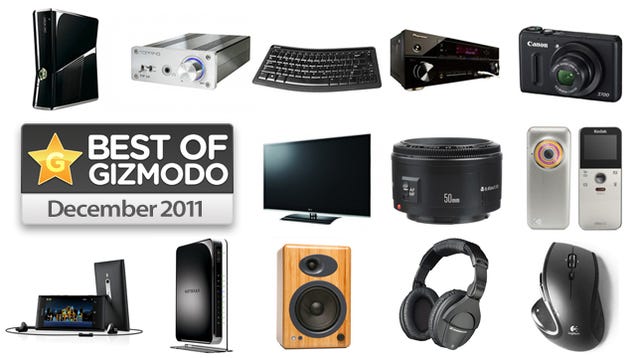 December is here and it's a time of family and coming together and having awkward, passive-aggressive fights and wearing ugly clothes your great aunt made for you and drinking eggnog until you pass out drunk in your grandma's JELL-O mold. But it's also a time for shiny new gadgets! Here are some of our favorites from the past month.
---
In:
---
---
Best Wireless Mouse
The
Logitech Performance Mouse MX
takes everything that's great about the Marathon Mouse-the same wonderful scroll wheel, the same smooth glide, similar (but better) thumb-buttons-and improves upon it. The laser it uses to track its position will even work on clear glass, which is crazy. It's also rechargeable.
---
---
Best Router
We're happy to report that benchmarking
Netgear's new WNDR4500
left us grinning from ear to ear. This is the fastest router we've ever tested, and it's packed with new features.
---
Out:
Best Windows Phone: The Samsung Focus held down the fort for a while, but the Windows Phone calvary's here now.
Best Router: The Netgear RangeMax V1 is fast, but the new guy's faster.