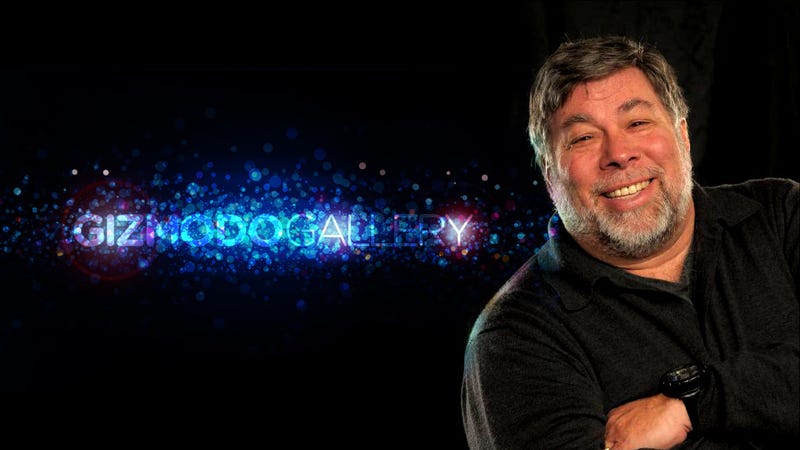 The first computer I ever used was entirely designed by this man. Think about that for a moment. This guy actually designed an entire computer (two in fact!) from top to bottom. And he did it in the most ingenious, elegant way imaginable.
Now, almost three decades later, it's an honor to announce that Steve Wozniak is going to co-host the opening party for the coolest tech event in New York this year: Gizmodo Gallery.
We can't be happier.
Woz has always been a hero for all of us here in Gizmodo. He certainly is a personal hero for me.
He embodies everything we like in tech people: a happy person who enjoys life, who can laugh at himself, make practical jokes and even dance. And of course, this guy and his best buddy changed the world. He's the electronics genius who created the Apple II and many other incredible devices.