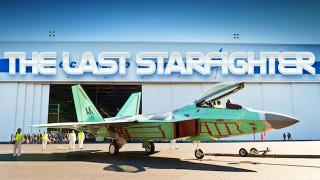 AK 4195. That's the tail number of the last F-22 Raptor ever, which you can see here fully assembled and about to move into the flight line to get ready for delivery. That assembly line is now closed. Done. Forever.
I say forever because I doubt they will ever open it again. The Raptor was created to be the star of the US Air Force fleet—stealthy, highly maneuverable and with the most advanced avionics in any plane in the world. It was going to be the P-51 Mustang of the 21st Century but, at the end, it failed. Grounded by multiple failures, the only thing that the F-22 ever blew up was its original budget.
Only 187 Raptors have been made out of the original 750-unit plan since April 1997, when the first unit came out of the Lockheed Martin assembly line. Two of those were lost in crashes, one in California on March 2009 and the last one in Alaska, on November 2010.