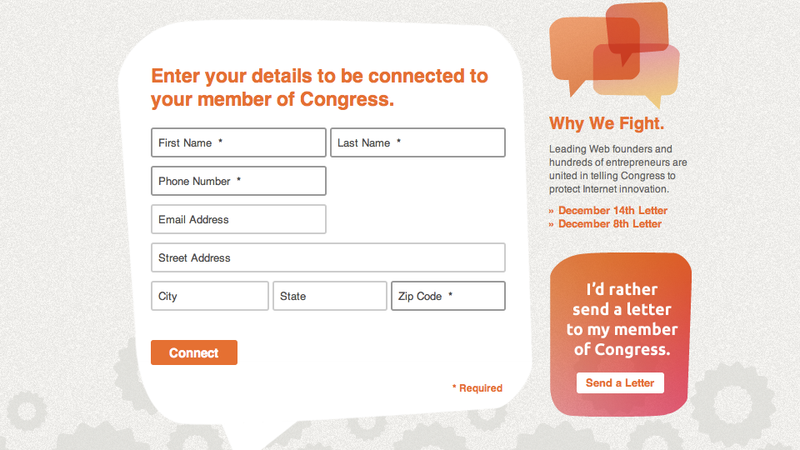 I'll fess up. Sometimes there are issues I want to support, but I'm too lazy to look up my congress person's phone number and call him. Or her? I don't know, like I said, I'm lazy.
Good news for losers like me: Mobile Commons has made calling your representative insanely easy.
It's super simple. Take, for example, Engine Advocacy, which has campaign to stop SOPA. You just enter your name, address, and phone number. Mobile Commons does all of the legwork, looking up your congress person, and then calling your phone number. Once you answer you may be briefed on some talking-points, which I found to be really handy. They then directly connect you to your congress person's office, and BAM, you're making your voice heard.