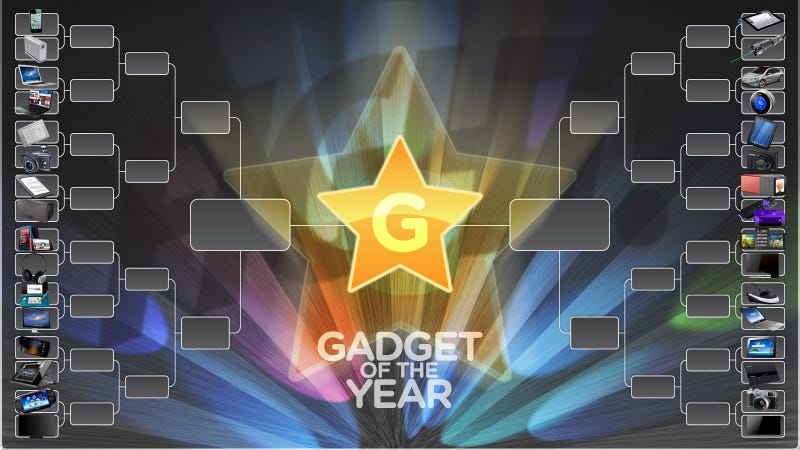 Every year, thousands of new gadgets emerge out of busy factories dotted along the eastern edge of the world: shrink-wrapped, matte or glossy, plastic armies marching to line the shelves of Best Buy and the warehouse floors of Amazon.
A hundred or so are worth talking about. A dozen or so we'll remember in a few year's time. A couple really matter. But only one is the most important gadget of the year. And it's up to you to pick it.
Here's how it works: You vote for the most excellent gadget in each bracket, and the winner moves on to the next round. Wash, rinse, repeat each day this week until we crown a champion, NCAA playoff-style. And just like March Madness, the gadgets are seeded (roughly) by where we expect them to fall—but the real fun's in the upsets.
iPhone 4S vs. Lacie Little Big Disk

The mighty iPhone against the fastest hard drive.