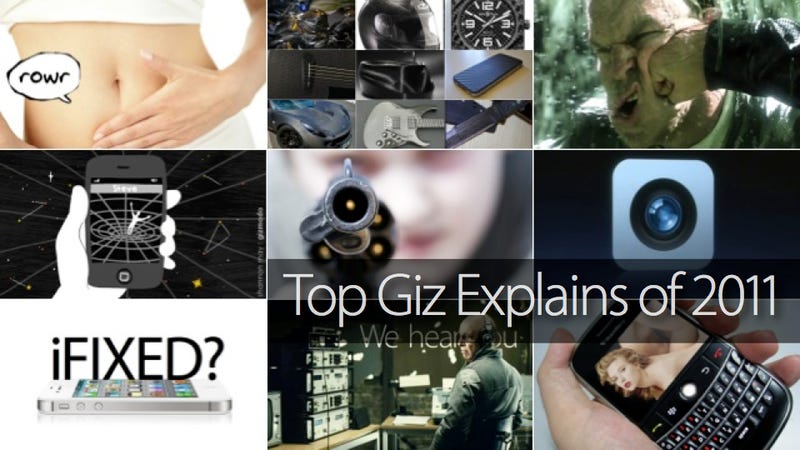 Look, we know the world is confusing, so we try to help you understand the science behind the craziness a little better. Whether it's how all your new iPhone features work, or the truly pressing questions like how exactly ScarJo's phone got hacked. We got you covered.
---
Seeing stars when you're bonked on the head isn't just for cartoon characters. That phantom astrological event happens in real life, too. It's pretty weird.
---
Mankind has been puzzling over the rumbling in our stomachs for so long that even the ancient Greeks came up with a name for it: borborygmi. The word attempts to put the sound of the grumble to mouth.
---
With the iPhone 4S, Apple says it will deliver an iPhone that works anywhere in the world, and with fantastic reception.
---
The camera in the iPhone 4S is going to be better. We suspected as much, but now we know exactly how it's going to be better.
---
When carbon fiber was first trotted out in solid rocket motor cases and tanks in the 1960s, it was poised to not only take on fiberglass, but also a whole host of other materials.
What happened?
---
When naked pictures of Scarlett Johansson hit the internet, everyone was right to take notice—but not for that reason.