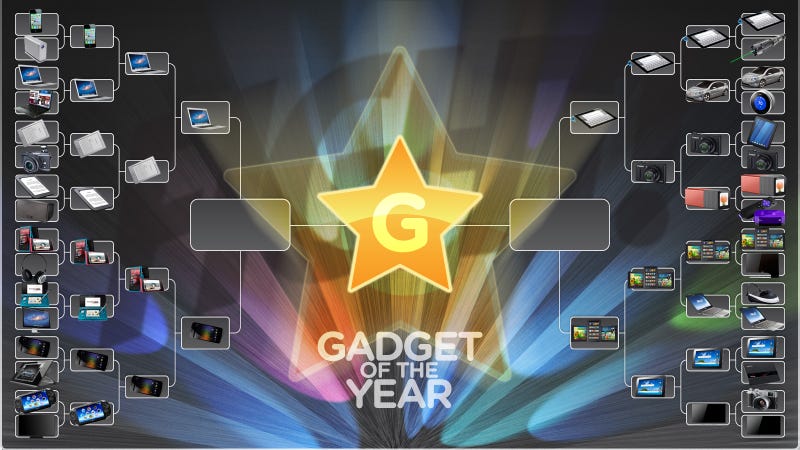 We're down to the final four gadgets in our Most Important Gadget of the Year tournament, and we've got a few natural rivals in the last two match-ups.
As a quick reminder, the gadgets were seeded by where we sort-of-kind-of expected them to land, and will be advancing through their remaining matchups based on those seeds-the same way it works in the NCAA.
---
MacBook Air (2011) vs. Samsung Galaxy Nexus
The laptop that's setting the pace for the whole Ultrabook class up against the Galaxy Nexus, which juuuust edged the Lumia 800 (52 percent to 48).