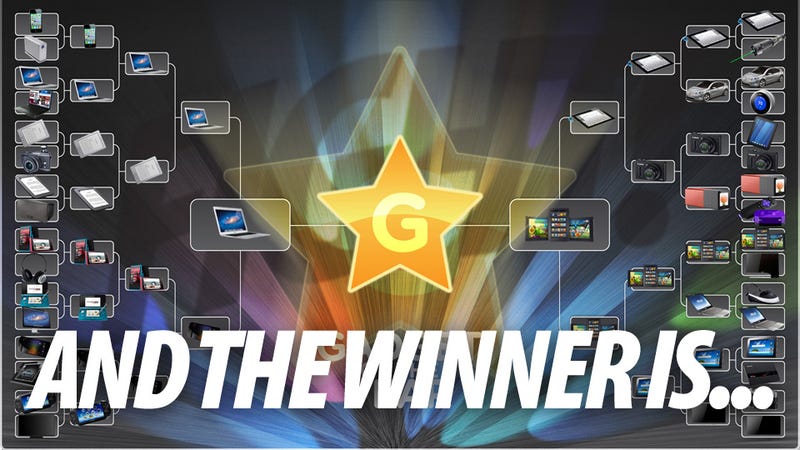 The battle for most important gadget of the year is over. Competition was fierce: You cast hundreds of thousands of votes over the course of the tournament—tens of thousands in the Championship Round alone. In the end, just one percent decided the winner.
Let's take another look at the competition.
THE CONTENDERS...
The 2011 MacBook Air
The MacBook Air has always been a thing of beauty, but this year's model represents the first time a tiny notebook computer was able to really satisfy a demanding user. The 2011 MBA is the point at which the guts caught up to the notion, and the Air was made whole. It's the manifest destiny of what a laptop for regular people should be; it's an entire year ahead of other Ultrabooks, and it's the driving force behind a renaissance in Windows laptops.