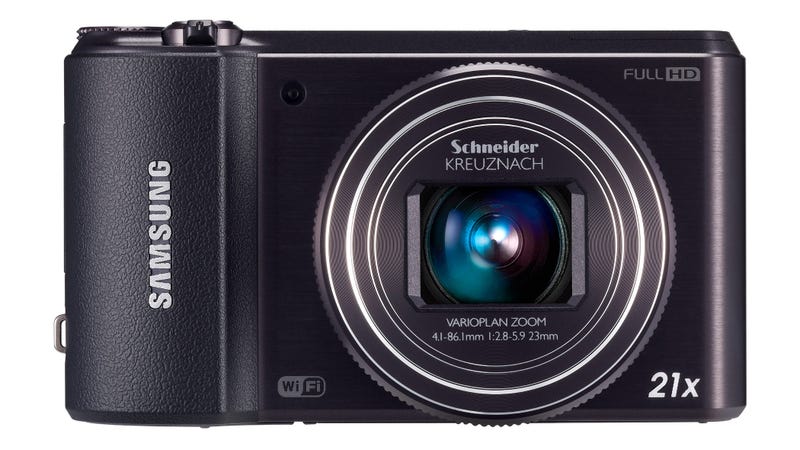 It's not news that smartphone cameras have gotten so good that even tiny, excellent point-and-shoot cameras for all their benefits can seem, well, a little unnecessary. Samsung's WB850F hopes to change your mind with an incredibly zoomy lens and improved Wi-Fi integration.
Your smartphone doesn't and probably won't ever have optical zoom, and if that's something you're looking for, the WB850F gives you a 21x optical zoom. That's way more zoom zoom than its competitors.
The other key selling point on the Samsung WB850F is Samsung's sweet Wi-Fi features. Wi-Fi isn't new to Samsung cameras, but it's worth noting how well the SH100 played with your other toys. Samsung's Remote Viewfinder application, for example, allows you to use your Galaxy S or Galaxy Tab as a remote control the SH100 camera. Similarly the built-in Wi-Fi makes it easy to share your photos and videos on Facebook, Picasa, and YouTube directly from the camera.