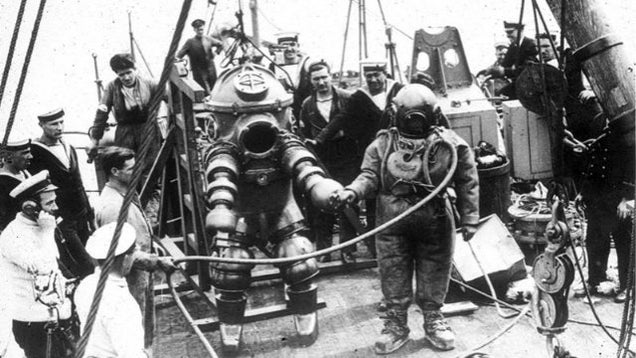 Turns out that, aside from the drill-arm, Big Daddies aren't that far off from the real thing. Our friends at Oobject have assembled 12 of the toughest examples of deep-sea diving suits around—from da Vinci's cloth prototypes to the bell helmets made famous by countless Scooby-Doo villains.
When you're done diving through this set, check out these diving helmets and hazmat suits!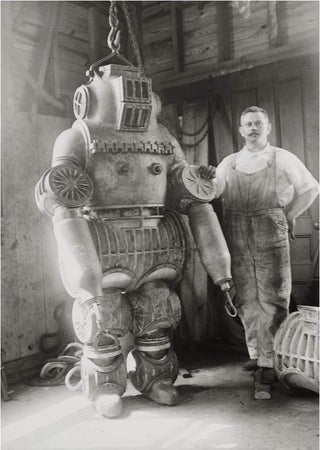 S
Amazing 1911 Chester E Macduffee Aluminum Alloy Suit
This looks like its shopped, but its genuine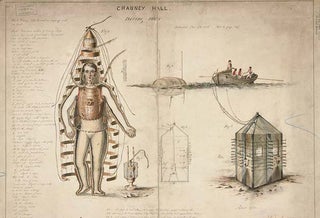 S
Chauncy Hall Diving Suit
What appears to be a tent like cloak. How the two items relate to each other here is not clear. I assume one is a diving bell and the other a suit for roaming near it.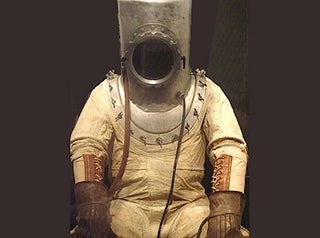 S
Deep Sea Diver Suit from Historical Society of Washington, D.C.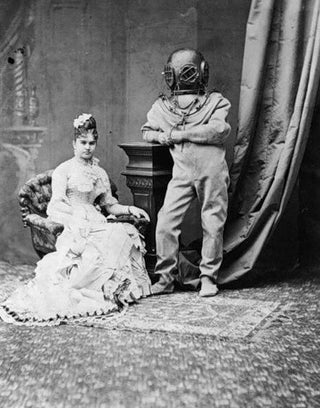 S
Edwardian couple - one in a diving suit
Perfectly incongruous. I love the fact that his pose is exactly as if he wasn't wearing the diving suit.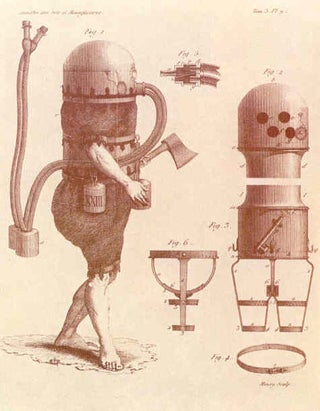 S
Karl Heinrich Klingert diving suit, 1797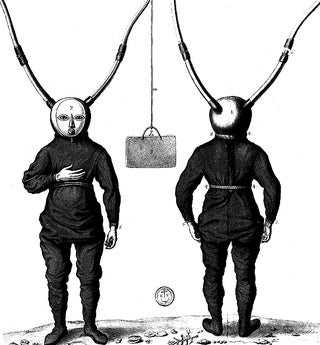 S
Chevalier de Beauve's diving suit 1715
The first suit diving suit concept, complete with lead shoes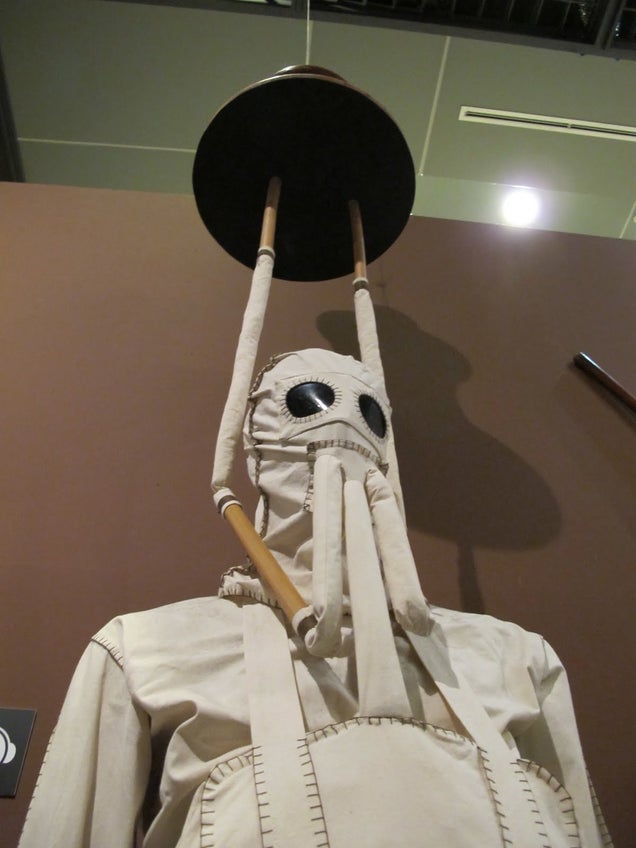 S
Reconstruction of a diving suit designed by Da Vinci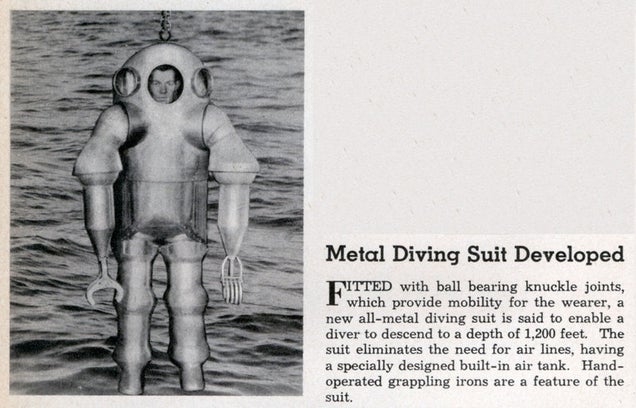 S
1930s Metal Diving Suit
The arms look somewhat like parts of a kitchen mixer.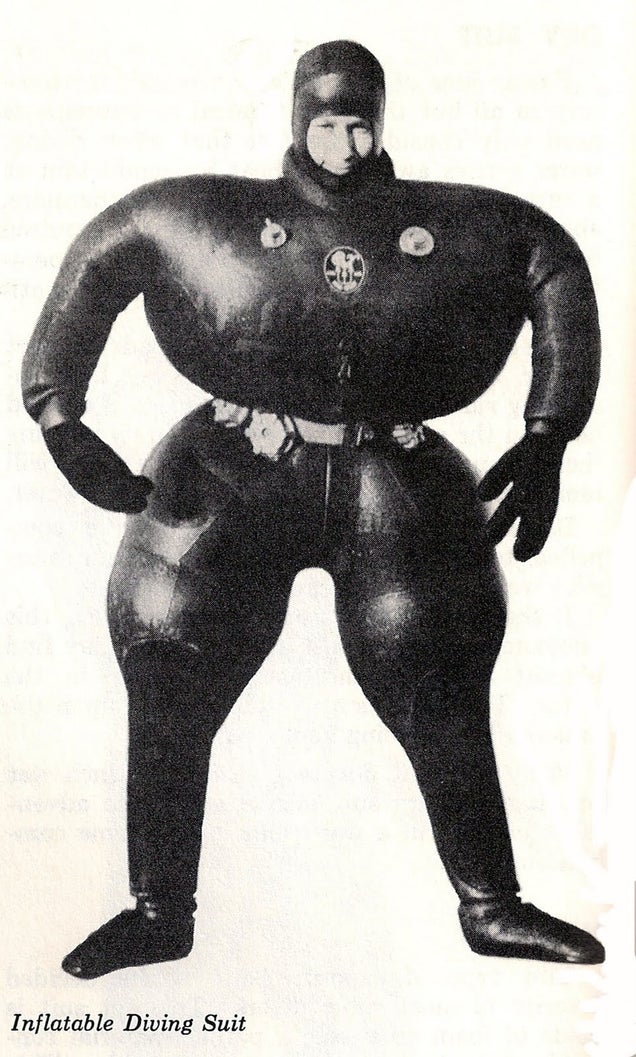 S
Inflatable diving suit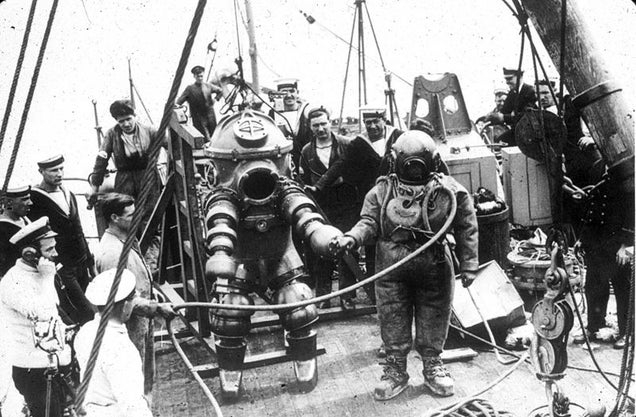 S
Neufeldt und Kuhnke atmospheric suits
I love this picture, it combines space age modernity with fisherman smoking pipes.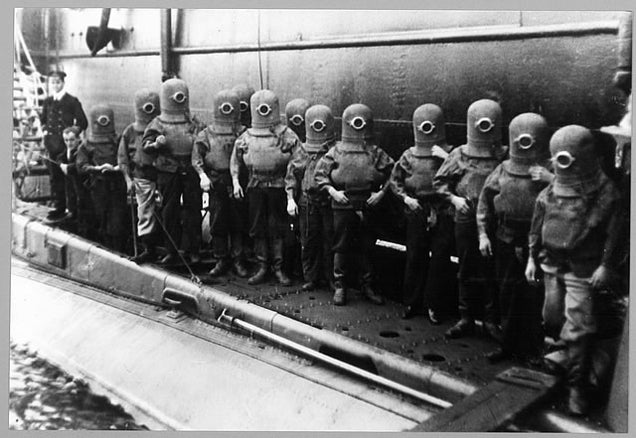 1908 Hall and Rees Submarine escape apparatus
It incorporated a canister containing 'Oxylithe', a special chemical which when breathed upon gave off oxygen and absorbed carbon dioxide.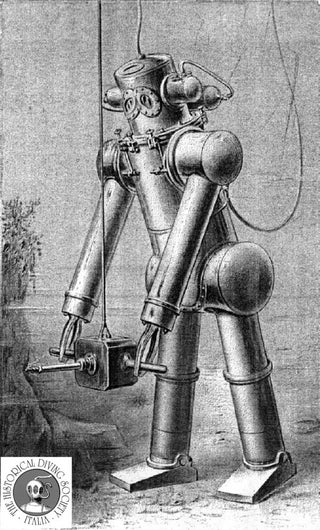 S
Regenerating diving suit ADS M. de Pluvy 1906