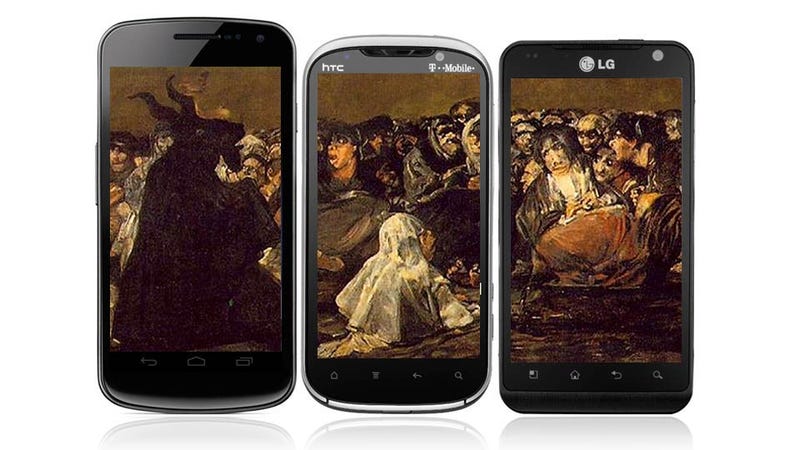 I'm sure Amazon founder and CEO Jeff Bezos doesn't know about this, but he's funding a seemingly Christian extremist search engine that is anti-abortion, anti-evolution, racist and even thinks that rape may be justifiable. It's called ChaCha, and it powers Android's most popular Siri competitor, Iris.
Iris—Siri in reverse—is the mirror twin of Apple's voice assistant, a free app developed by a company called Dextera that answers your questions. It was released a simple hack at first, a hastily pushed out response the iPhone 4S, proof that Android had voice powers as well. But people really liked it, and it became an extremely popular application. Soon, its downloads soared, reaching the five million installed programs today. Right now, it has a four-star rating from over 37,000 reviews in Google's Android Market.
Like Siri before, Iris is now being accused of being anti-abortion. But while Siri's anti-abortion stand proved to be a technical problem caused by its beta status, Iris seems truly and openly anti-abortion.