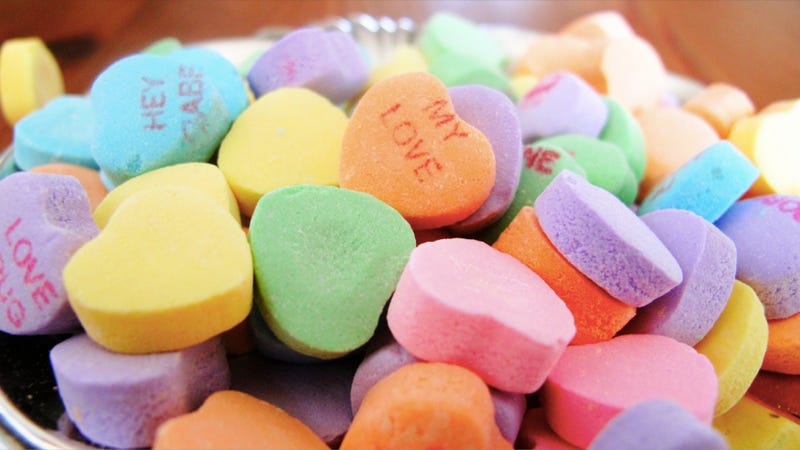 There's been so much hate and self-righteous indignation in tech blog circles lately. Name calling. Ugly accusations. Petty bickering. It's even divided good friends, brother against brother. Can't we all just get along?
I want to start with you, Nick Bilton, because it was your post that kicked all this off. Here's the thing: You were right! Path fucked up, badly. And Silicon Valley is far too chummy. Reporters should be more critical, and less prone to roll over for an apology. We're the ones who showed the belly. Also? Glad to have you in Frisco. (And BTW people here love it when you call it Frisco.)
And MG Siegler, your counterpoint was also valid. At least, part of it was, buried somewhere in the thousands of words you threw at it. You're right about tech blogging having too much of a push to publish, publish, publish. The rush to spew half-ass content out hurts everyone. But you know, I do trust Bilton's reporting. He's got bona fides that guys like you and I may never have. You were off-base in your attack on him. Here's what you and Arrington need to understand: everything you say is suspect. You're running a fund now and, fairly or not, that means people will perceive you as biased. Deal with it. Wear that, like your delightful little glasses in which you are quite handsome.
Dan Lyons? You made fun of me when you were pretending to be Steve Jobs. But whatever, I have a sense of humor about that. (Of course, you got your facts wrong. I was there for six months, and it was Wired that I was writing for.) And, quite frankly, when people call you out for being a crank, they've had a point more often than not in recent years. But your description of the problems created when journalists have financial stakes in the companies and industries they cover was solid. More to the point, as everyone—even MG—has pointed out, when you put your heart into your writing it's a joy to read. Thanks, man. Let's make out. Seriously. I want to make out with you.
Kara Swisher! Goodness gracious. You bring old-school reporting chops to (kinda) new media and it's fantastic. And especially I love it when you are cranky on Twitter. We met in person once, and you were way past rude to me. Way. Past. But you also linked my CES post, and despite your beefs with @blam and Gizmodo, I think you're aces. Let's be friends. I know you already got mo' scoops than Ben & Jerry's on free cone day, but let's hang and I'll buy you some ice cream. There is nothing like a waffle cone to cement a new friendship.
I love you, too, Gabe Rivera. Especially because MG told me he'd make sure you put this post on the top of Techmeme. This is, after all, a shameless inside baseball post.
Beschizzzzzzzzzzzzzzzzzzzzzzzzzza!!!!!!!!
And Sarah Lacy? I've been a fan of yours for years and years. Look, you're going to have all kinds of conflict-of-interest accusations lobbed at you because of all that VC money you took at PandoDaily. But that just means you'll have to work harder to show you're fair. I know you can do that. Hell, you seem to live to work hard. You've already had some great stories. Please do more. Also, your kid is pretty darn cute.
And then there's Josh Topolsky. Topolsky is out there, every day, proving people wrong who say that nobody can wear a suit as well as Pete Cashmore. And look, man, I may also owe you an apology. I know you didn't really put an iPad 2 in your ass. That wasn't nice of me. I was just hurt because you never invited me to your trailer at CES. Next year?