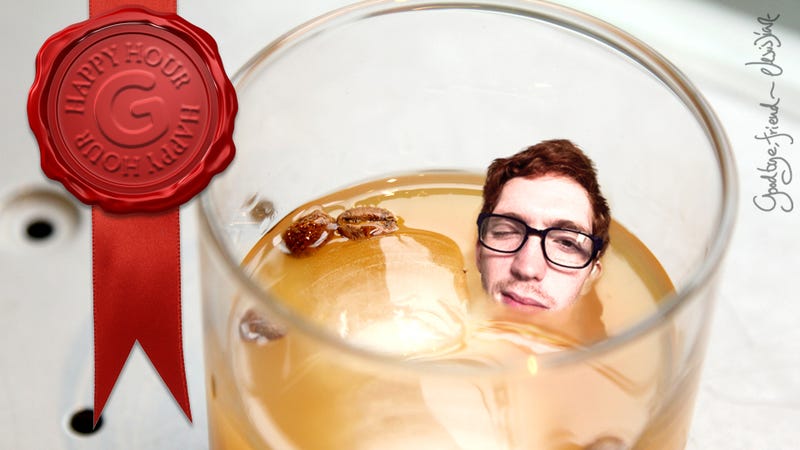 Creating your first craft cocktail takes a lot of trial and error, a bit of science, and a dose of creativity. Today, you're going to meet The Angry Ginger, Gizmodo's first (but certainly not our last) attempt and creating an original cocktail. We think you'll like the results.
It's Friday afternoon, you've made it through the long week, and it's time for Happy Hour, Gizmodo's weekly booze column. A cocktail shaker full of innovation, science, and alcohol. Let's raise a glass to Mr. Buchanan.
Today is our beloved Deputy Editor Matt Buchanan's last day at Gizmodo. He's been with the site for five years (since he was in diapers). If I hadn't somehow managed to trick him into thinking I was qualified for this job, who knows where I'd be right now. The Angry Ginger is his signature drink, whether he likes it or not. I briefly toyed with calling it a "Dork and Stormy", but it lacked gravitas.
The Angry Ginger is, essentially, an old fashioned, and as we learned a few weeks ago from master barman Sother Teague, an old fashioned is just sugar, water, spirits, bitters. In this case it's: