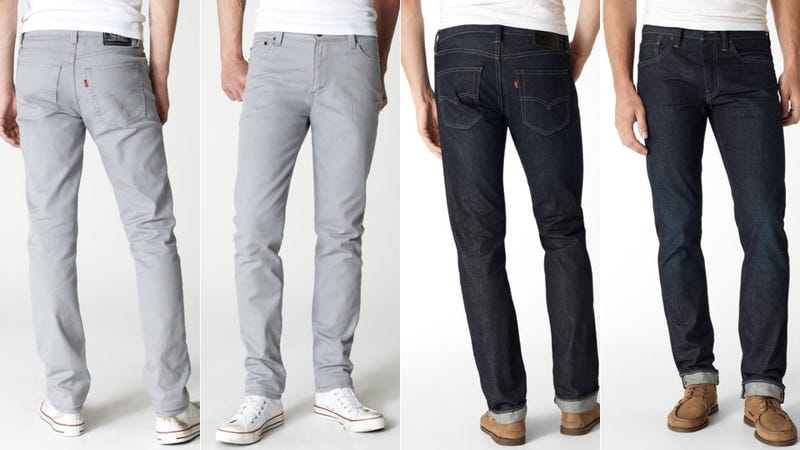 Skinny jeans have been mocked in song, and at least one unfortunate guy has been roughed up for wearing them. Yet the skinny denim style is not waning. Quite the contrary!
Slim-fit denim has moved beyond weird or femmy or punk rock and it's now simply the mark of a sharp-dressed man. About which every girl is crazy.
Skinny jeans are still punk rock—after Joey Ramone that will always be so. Today's punk rockers, glam rockers, rock and rollers, and whatever other label won't get me in trouble by the category police follow in Mr. Ramone's footsteps today: Jack White, Pete Doherty, Jamie Hince, and those MGMT kids are carrying on the stovepipe flame. Keith Richards even still wears his. And while the style was historically favored by rebels, there is something neat, buttoned up, and decidedly stylish about slim-fit jeans, even when they have busted-out knees.
It shouldn't be surprising that geeks have taken up with the look. Geeks like to excel. Maybe in the past that was mostly in brainy categories. But kicking ass in things now extends to other parts of life, including sartorial presentation.
Among the Gizmodo staff, Levi's 511s are the favorite. The cut isn't so tight that they restrict movement or create discomfort, but they do have quite a slim leg. The 511 Commuters are especially loved. Our own Mario Aguilar says: