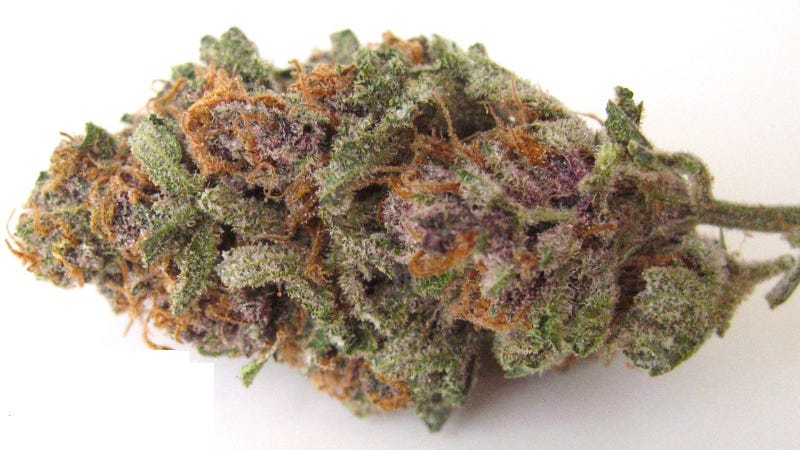 Roll that spliff phatly, pack some fresh ice into the binger, and set the Volcano to "toastify." It's time for tonight's Stoner Channel. We've collected our best high-times material for the discerning pothead so sit back, relax, and pass that shit on the left, yo.
Tonight's nug of Purp Dawg comes to us from reader Kelton at the San Diego Farmacy
Click here for more hits from the bong.
I bet New York wishes it had more progressive drug laws now. And $60.
Cobwebs - Cyriak Harris
See? It's like I've been saying for years—spiders invented the Internet.
I Have Had It with These Motherfucking Penguins on This Motherfucking Plane!
According to YouTube poster JAWorthingtonRoth, "On our Delta Flight 1641 from San Antonio to Atlanta on March 8th, there were two 'special guests' flying in First Class, a couple of penguins (I think their names were Pete & Penny) from Sea World." What, they're too good for the cargo hold like the rest of the animals? It's not even Delta, so there's like a solid 50-50 chance they won't die in transit.