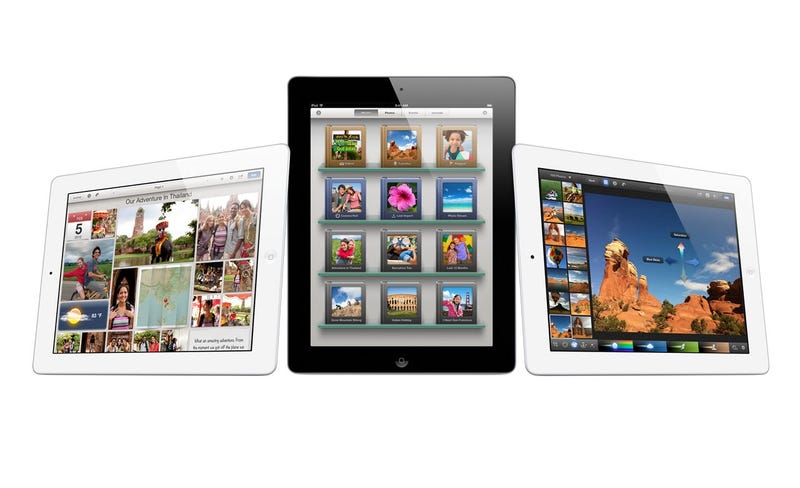 FedEx came through, or you survived an ungodly Apple Store line, or you mugged someone who just did. However you got your hands on a new iPad, congrats! Here's everything you need to get started off right.
Step One
I'll assume you've successfully removed the iPad from its box, yes? Good. You're a natural! Now trot on over to your computer and plug it in with that fancy 30-pin connector (also, don't lose that connector—it's proprietary to Apple). If you haven't installed iTunes on your computer, now's the time to download it.
Once you're hooked up, iTunes will walk you through the registration process. It's pretty intuitive! But in case you're not one to intuit, you can check out our original iPad set-up guide. You can also do all of this over Wi-Fi, as long as you don't have music and video to put on your tablet and/or don't mind sluggish syncing.