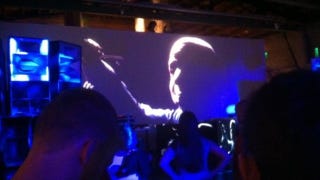 Was this prophecy about 2012 true? Or perhaps this prediction about 2008, if belatedly so?
Perhaps because it sits at the crosshairs of live music (where some of the money is) and digital music (where most of the fans are), the prospect of sending live music over the internet is shaping up to be a real thing, in addition to a prediction.
On Friday, YouTube announced it will stream one one but four summer 2012 music festivals: Bonnaroo, Lollapalooza, Austin City Limits, and the New Orleans Jazz and Heritage Festival (via Gizmodo). The move marks a continuation of YouTube's initial experimentation with live online music, which began with the U2 concert it webcast in its entirety back in 2009.