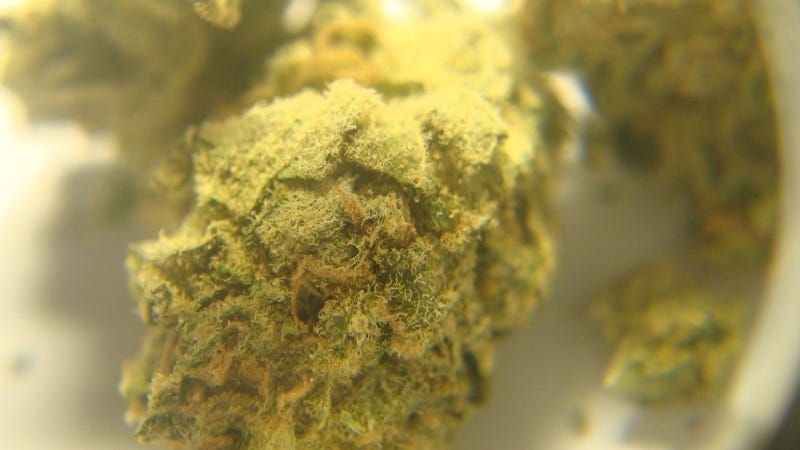 Roll that spliff phatly, pack some fresh ice into the binger, and set the Volcano to "toastify." It's time for tonight's Stoner Channel. We've collected our best high-times material for the discerning pothead so sit back, relax, and pass that shit on the left, yo.
Tonight's Green Candy x Goo hybrid comes to us from reader Kossmonaut
Click here for more hits from the bong.
World's Biggest Loop-the-Loop
I wonder why they have to paint a median on the loop, are they expecting oncoming traffic? Because that would be awesome. The 42-foot diameter loop was conquered by Li Yatao driving for the Zhejiang Youngman Lotus Automobile Co. out of Shanghai, China. [Neatorama]
Hi, remember this? It's nature—all the stuff that isn't on our screens.
Snow globe or crystal ball? The world may never know.
Making Bubble Hash
Please, Youtubers, when you're doing a video walk-through—USE A TRIPOD. Gaw, it's like having a bad case of baby neck.
Singapore's Marina Bay Sands hotel seems as good a place as any, what with its high-rise Infinity Pool. Hopefully they at least bothered to pay their bar tab.