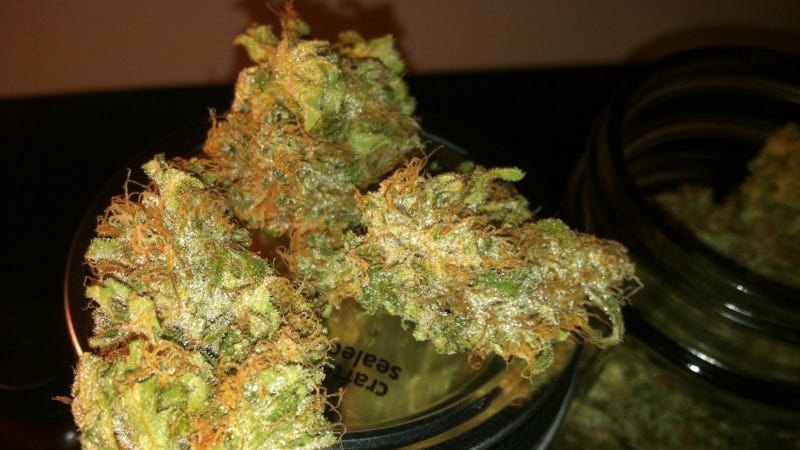 Roll that spliff phatly, pack some fresh ice into the binger, and set the Volcano to "toastify." It's time for tonight's Stoner Channel. We've collected our best high-times material for the discerning pothead so sit back, relax, and pass that shit on the left, yo.
Help reader Moosehose name this 70/30 Purple Obama / Lemon Haze "Tastes like candy, potent as sin" hybrid.
Click here for more hits from the bong.
How to Make Morrocan Hash
This method has been practiced for millennia and reportedly produces the finest grade of hash in the world and is the only acceptable method for producing the hash sold in California.
Drift and Epic Failure
The only way these guys could have screwed up any more is if the damn thing exploded. Or if they actually ran the camera man over on the third pass. Because nothing says "Exciting Yugo Action" like side-swiping your buddies.
Oracle Infrared Vaporizer
When you need to smoke, not just now but now-now, you simply don't have time to fiddle about while waiting for your vaporizer to heat. The Oracle Infrared Vape goes from 0 to 375 Fahrenheit in just 10 seconds for near-instant gratification.
The Oracle combines a patent-pending vaporization chamber heated by an infrared light source and insulated with Aerogel. It uses a forced air design and reusable inflation bag but can also use a hose and bubbler as well. It retails for about $440, sans bubbler. [BMI Innovators - thanks DamiusX]