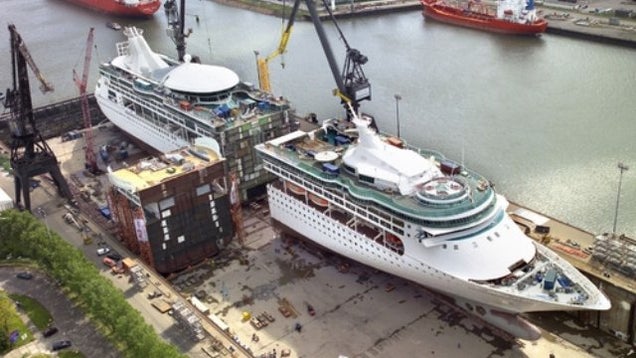 Today's mega-sized cruise liners are more akin to a floating city block than they are to any boat that harnessed the wind.
And when they're sufficiently gigantic, these ships aren't even built in one piece—they're welded together from enormous prefab sections. Our friends at Oobject have 12 of the most impressive these Frankenboats.
Be sure to also check out these gargantuan cargo ships, some dazzling vessels and watercraft that seem to be missing something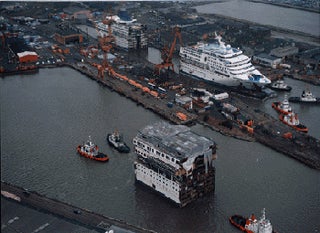 S
Cutting in half for a stretch cruise liner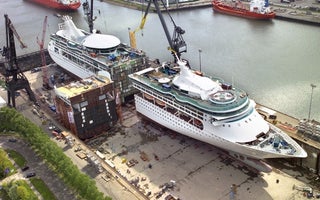 S
Last slice of Enchantment of the Seas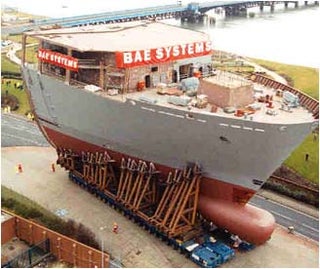 S
The bow section of HMS Bulwark, a giant piece of lego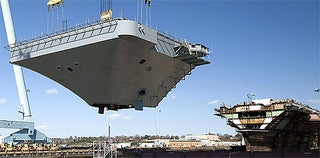 S
Assembling the final component of the George H W Bush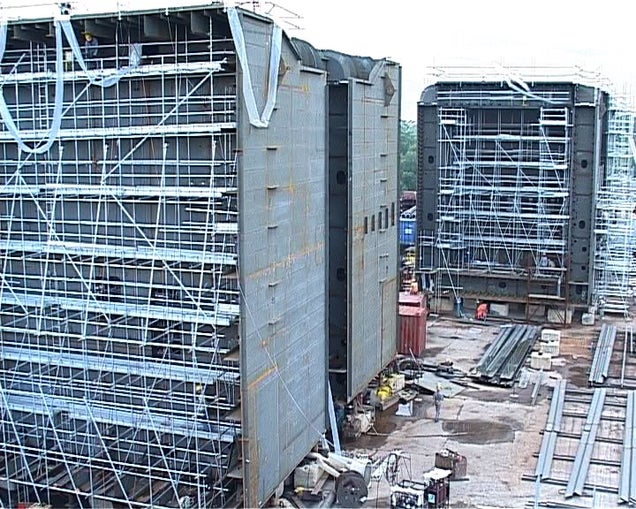 S
Huge ship components being built at Kim Heng Shipyard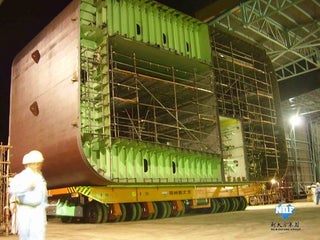 S
Shipyard Transporter carrying a ginat slice of ship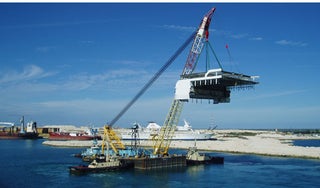 S
375 ton prefabricated module for the cruise ship Rotterdam.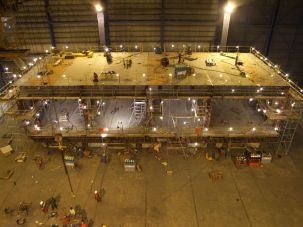 Ship module building in Cammell Laird modular ship building hall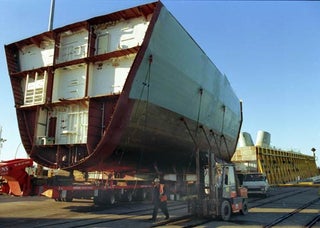 S
Module of an Anzac frigate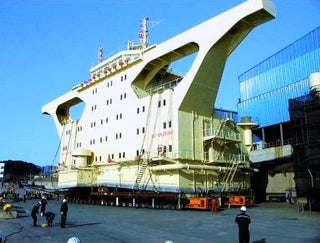 S
A giant ships bridge being wheeled into place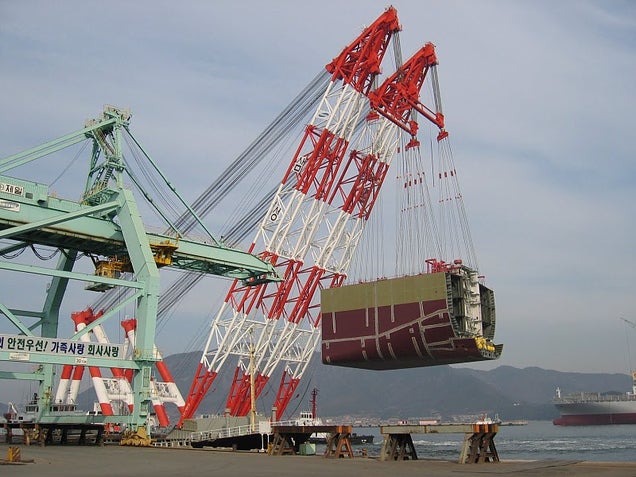 S
Section of a ship being dropped in by crane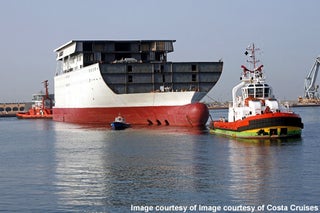 S
The first section of a cruise ship