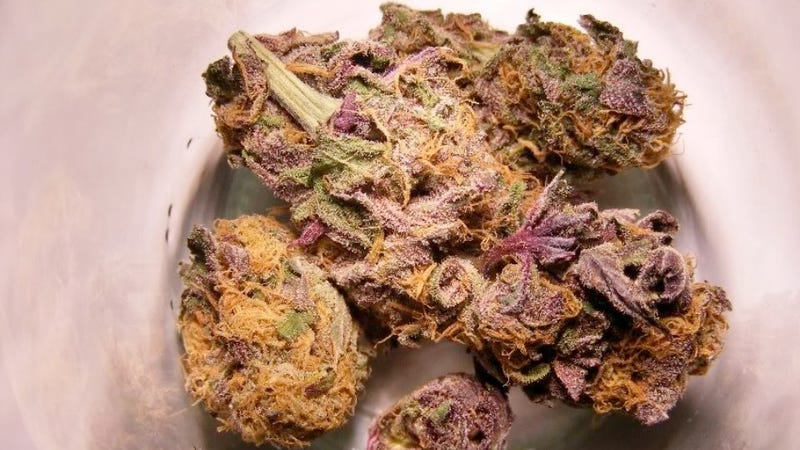 Roll that spliff phatly, pack some fresh ice into the binger, and set the Volcano to "toastify." It's time for tonight's Stoner Channel. We've collected our best high-times material for the discerning pothead so sit back, relax, and pass that shit on the left, yo.
Tonight's Grand Daddy Purple comes to us from reader Dillon B
Click here for more hits from the bong.
Rumble Seat
Sure, it isn't as zany as the Beetlejuice afterlife but this is one purgatory I wouldn't mind being stuck in. This stunning animation was directed by Mike Roberts and featured music by The Sadies. [The Awesomer]
Clearing the Smoke—The Science of Cannabis
Here's an interesting look at the history of marijuana regulation and how its Schedule 1 status hampers comprehensive research efforts.