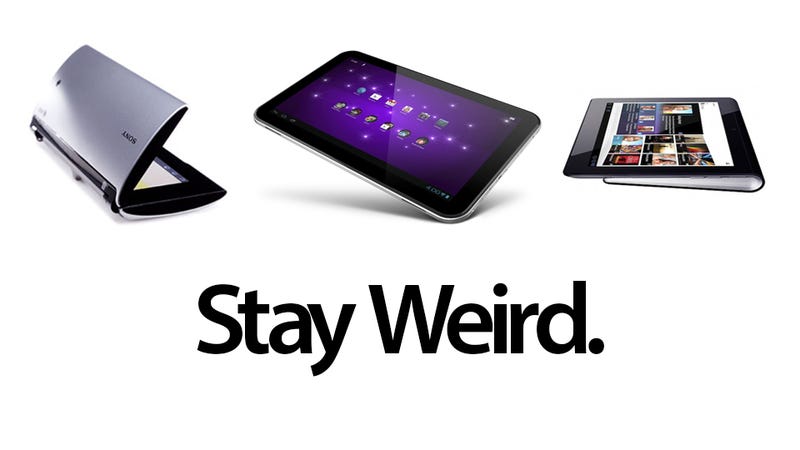 Nearly a year and a half ago, I sat down with a representative from a prominent hardware manufacturer. CES was winding down, a show in which 80 tablets entered the world to a massive shrug. He walked me through his company's three or four offerings, which varied in price and size and finish and sheen.
Honestly, he told me, We're still trying to see what sticks.
So many months later, and that's still the biggest question for Android manufacturers. And the answer has come in the form of some tablets so obscenely silly, you'd think they were a prank. But you know what? Thank goodness for the weirdos. They're paving the way for genius.
Desperate Times
Here's the thing about being an Android tablet manufacturer: You're playing from behind. You didn't have a legitimate operating system to work with until a year after the iPad launched. You still don't have more than a handful of optimized apps to offer your customers. And your firmware supplier might soon become your stiffest competition.