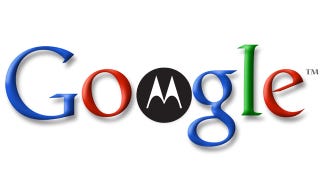 According to Business Insider, Google has bigger plans for Motorola than just hoarding Moto's patents. BI is saying Google now wants to use Motorola's team to create its own Google smartphones and tablets. Meaning Google doesn't just want to develop another Nexus One, it wants to make its own iPhone. And that would be a very, very bad idea.
No One Would Be Happy
Once upon a time, if Google decided to make its own phone hardware and control its own software, it would've been seen as smart. Hell, maybe even romantic. Aww, the colorful company taking control and making its own phones for its scrappy mobile OS. Not anymore. Doing that now would end up poorly for pretty much everyone. Yes, Android has its fair share of problems (hello, fragmentation!) that streamlining with one partner could help address (in a hail mary-ish sorta way) but isn't that the purpose of Nexus already? The Nexus phones serve as the reference phone for Android and it doesn't piss anyone off. A compromise that Google's already come up with!
Right now, Android is bigger than anyone ever imagined it could be, and has become the perfect antithesis to Apple's boring iPhone. You want options? Android got options. You want to tweak your phone? Android welcomes it. This is your phone. There are many that look like it, but this one is yours. That's Android. You can make it more yours than any other phone.
If Google decided to turn to Motorola for its own hardware needs, that would mean Google is turning its back on all of its current hardware partners. Becoming their competitor, not collaborator. Why alienate Samsung? Why make HTC question its loyalty? It's like cheating on an exorbitantly rich spouse who handles all the bills and finances who's also a wonderful person and does exactly what you want it to do and keeps you free from any and all stress. You're doing ridiculously well by letting your partners make the hardware. Keep them happy.
Hello Windows Phone
You know what's going to happen if Google pisses its partners off? They're all going to go somewhere else. That's not an empty threat. Windows Phone, for all its itty bitty shortcomings, is an awesome OS that's oozing with fresh ideas, great design and Steve Ballmer's open arms. Can you imagine what Samsung and HTC could do with Windows Phone if they actually cared about it? Has Google seen what a focused Nokia could do? The Lumia 800 and 900 set the bar for Windows Phones, if Samsung and HTC dedicated a bulk of their resources to a mobile MIcrosoft device, Google will have an army of top tier phones to contend with. If you're counting, that would mean Apple, Nokia, Samsung and HTC — all which make better phones than Motorola — against, gulp, Moto.