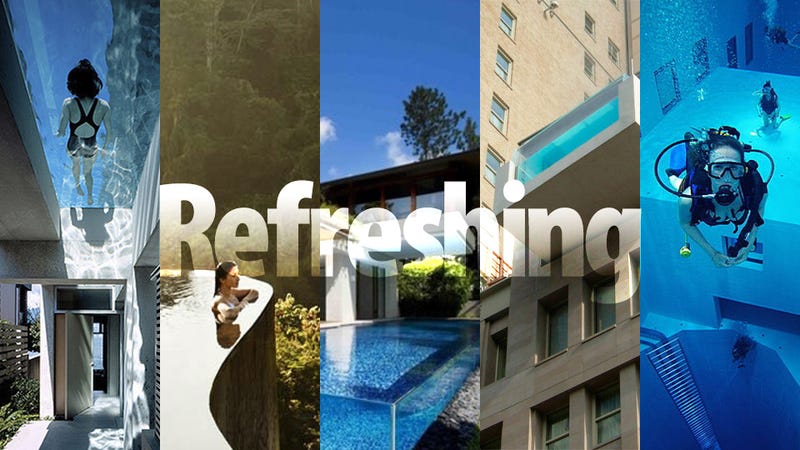 It's not even June and my gonads are already melting. And since I can't be by the sea—working on a escape plan now—I wish I could be working by any of these amazing pools.
---
1. Shaw House, Vancouver
Shaw House is a private 285-square-meter residence for a single person, with a bedroom, study, music room, and a lap pool located on the roof, along the west side of the house. In fact, the pool acts as the ceiling, filtering the sun light into the central area of the house. I want to live here. Photo by Patkau Architects

2. Ubud Hanging Gardens Resort, Bali
These are the Ubud Hanging Gardens, a luxury resort set in the middle of a land of volcanoes, forests, and rice terraces, in the heart of Bali. The resort and its hanging pool are perched on a gorge, gazing out at a temple on the opposite cliff.
3. Tangga House, Singapore
The Tangga House is built around a central courtyard, with the borderless pool surrounding two sides of the house and a garden growing on its roof. I don't know how expensive this is to maintain, but I wish I had the money to pay for it.