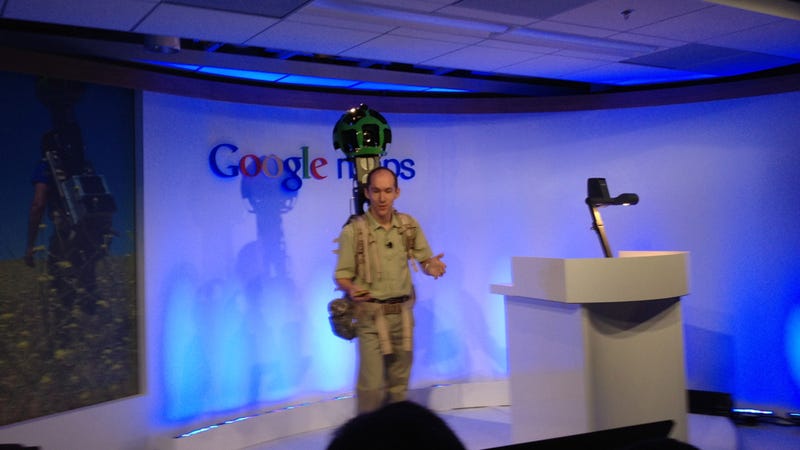 So on top of its fleet of world-roaming StreetView cars, Google's now got 360-degree backpack cameras to take in the world. And now you want one, too.
The packs aren't the most inconspicuous of cameras—sorta like a Ghostbuster fighting a giant green ladybug—so they'll probably get pranked and mugged-for pretty hard. But who cares! Giant spaceprobe-like camera, hooked up to an Android phone? Very cool.
For the rest of the Google Maps news today, you can follow along with our live coverage.