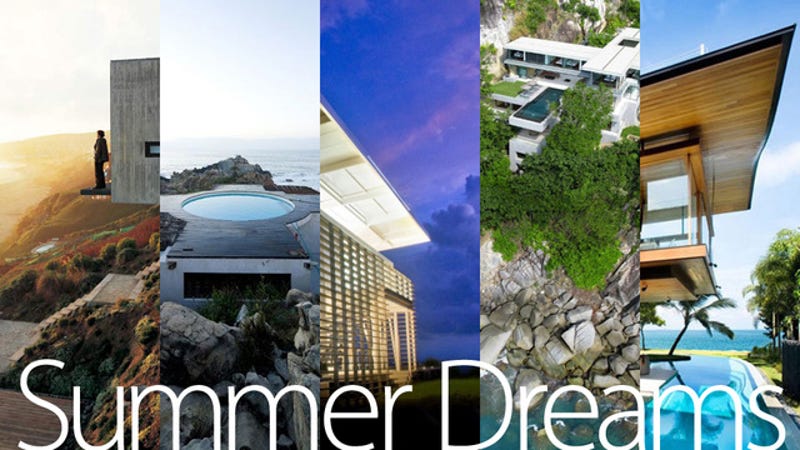 It may be warm and nice or rainy and miserable outside but, most probably, you have office weather in your office cubicle. Wouldn't you rather be in one of these dream vacation houses now? They have to be the most relaxing and beautiful buildings on Earth. Or at least in the top 10. Dream on.
---
1. Universe House, Mexico
Created by Mexican artist Gabriel Orozco and architect Tatiana Bilbao, Universe's design is based in the Jantar Mantar Astronomical Observatory, which was built in Jaipur, in 1724. Orozco—who visited the observatory in 1996—wanted a house that captured the concept of the Indian building. Bilbao's office drafted the detailed plans after his sketches, and a team built the house in the traditional way, which included the help of a donkey called Panchito, who ferried some of the materials and stones into this wild spot in the Sea of Cortez.