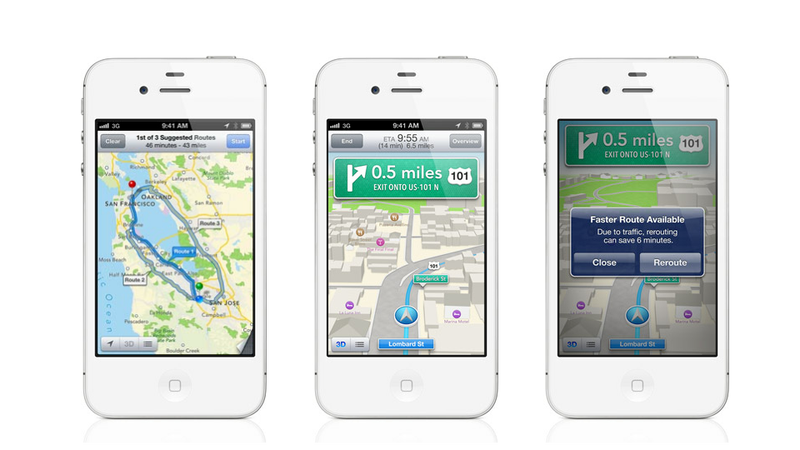 As expected, Apple just announced its own in-house mapping platform at WWDC. Apple is doing all of the cartography itself, instead of Using Google Maps, or pulling from an open source format like OpenStreetMap.
One big addition is turn-by-turn navigation in iOS 6, which has been a big feature that Apple fans have been begging for for years. It'll be narrated by Siri, of course. It will also be fully integrated with Yelp, and offer traffic updates, suggesting new routes if traffic is bad where you're heading. Another cool thing to do is that if you've got to take two turns back to back, it will show you both of the signs, so you know what to do.
It'll also have a 3D feature called Flyover—a "3D photographic model of cities all over the world." It's probably based on C3 Technologies tech, which is present in Nokia Maps, but Apple's version looks pretty great.
All of the maps are in vector graphics (very nice!), and there's an in-line card with reviews and ratings. It's in the iOS style, but probably based on Placebase, which Apple acquired in 2009.