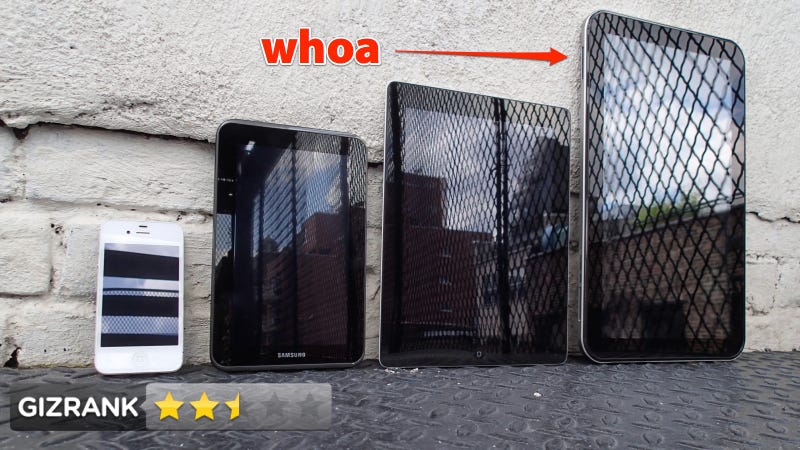 How big is too big? A tablet is already too wide to fit in a pocket. So what's holding it back? Nothing! Toshiba went nuts with the enormous Excite 13. At this size, it's more table than tablet.
What Is It?
It's a big-ass tablet with a 13.3-inch screen, a Tegra 3 quad-core processor, and it runs on Android's Ice Cream Sandwich OS.
Who's it For?
People who watch a lot of video and never leave the couch.
Design
The Excite has mini HDMI and USB ports and a full-sized SD slot—less than the old Toshiba Thrive—but at 0.4 inches, one-third thinner. It comes with a stand. It needs it.