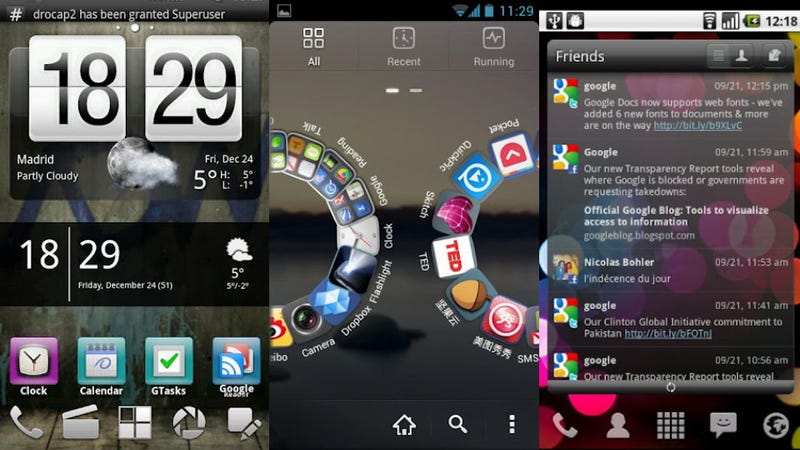 You wouldn't initially think it, but your phone's home screen is itself an app. It's an app that launches other apps—an app launcher, if you will. But if the app launcher native to your mobile isn't up to snuff, you can always replace it.
An Application Launcher is a third-party UI program...
Aftermarket app launchers are essentially replacement home screens—they take over the duties performed by the factory UI—and they're generally aimed towards intermediate to advanced users looking for additional customization options. Given the Android system's existing propensity for customization, a large majority of the app launcher programs are coded for that OS—Launcher Pro, Go Launcher EX, and ADWLauncher EX being among the most popular. iOS devices generally need to be jailbroken in order to take advantage of a third-party launcher, however, once broken, the Cydia Store does have a decent selection of them. As for Windows Marketplace, well, not so much.