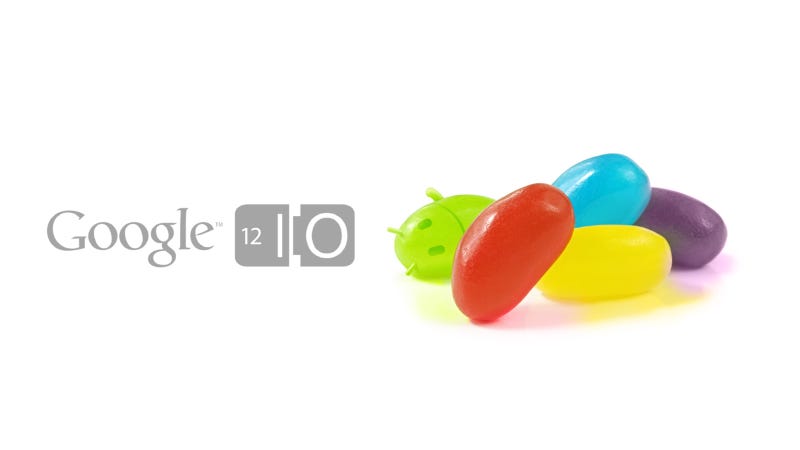 With WWDC behind us and Microsoft's Surface tablet out of the bag, it's Google's turn to take the lid off its latest. Its annual I/O developer conference, which kicks off today at 12:30EST, should offer a heaping buffet of new products and software developments. But let's start with the usual amuse-bouche: a crapload of rumors. So what might I/O bring this year?
Jelly Bean a.k.a. Android 4.1
Here's as close to a lock as you'll get: Android's latest tasty OS reboot. Originally thought to be called Android 5.0, the latest rumors have tipped that Jelly Bean is actually more of an incremental update from Ice Cream Sandwich, thus the 4.1. It's not entirely clear what features it will be packing, but there are reports of better battery life, improved search bar, and Chrome as a native browser. It's supposed to appear on Android devices by the end of 2012; hopefully that means lots of Android devices, and not just the latest Nexus. If there's one thing Google and its hardware partners need to work on, it's getting its handsets up to speed quickly.
Nexus Tablet
Google's more than 50 Android OEM partners should be a little nervous over this one; a Google-branded tablet—built by Asus—has been one of the most pervasive and long-standing rumors surrounding I/O. The latest reports tip a 7-inch Tegra 3 device running on Android Jellybean, Google's next-gen mobile operating system. It's supposed to be the first piece of hardware to run on Jelly Bean. Believed to be named Nexus 7, the tablet will be priced around $200, the sweet spot for it to compete with Amazon's Kindle Fire.