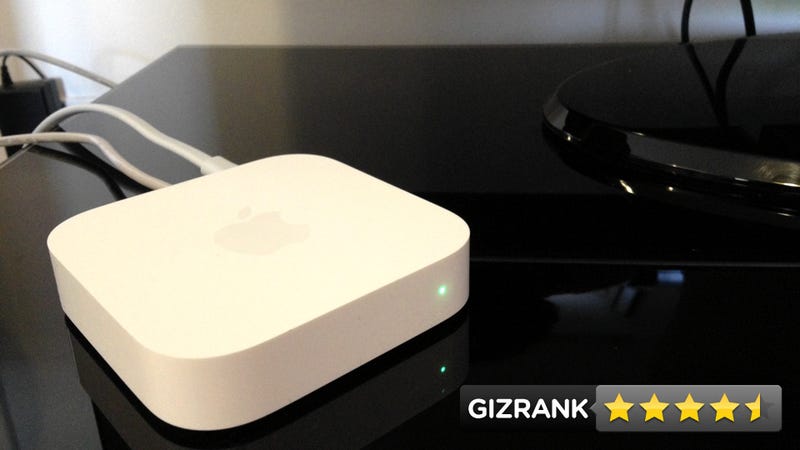 It's hard to have significant feelings about a router—it's supposed to just work and shut up, or not. But no router has ever just worked and shut up like Apple's newest AirPort—a white inch closer to networking perfection.
What Is It?
A fast, $100, dual-band 802.11a/b/g/n wireless router with built-in AirPlay support.
Who's it For?
Anyone who wants a good and inexpensive router that works very well and doesn't require occult chants and mechanical diagrams to configure. Which should be everyone.
Design
You might miss the old design, which swankily plugged straight into your wall outlet. Apple's discarded it for near-flawless minimalism. It's a tiny snow white box with a single soft light.
Using It
Unlike most gadgets, you don't ever want to have to use your router. It should just sit there, beaming internets around your house. This is that router. Any changes you need to make are easy with the AirPort Utility app.