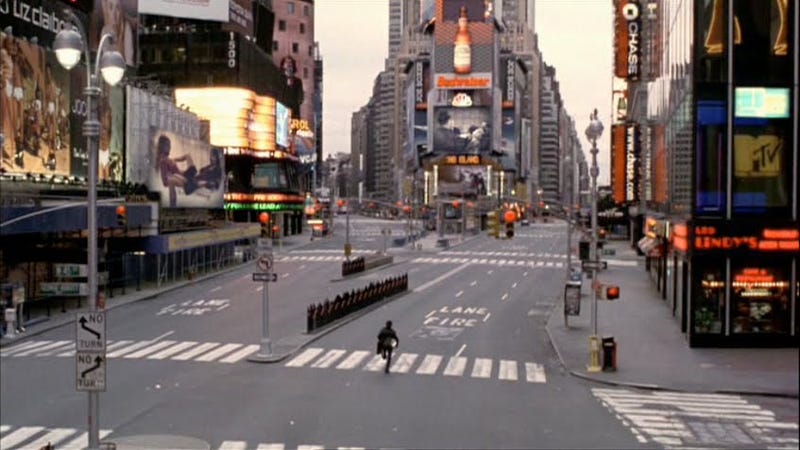 Remember that scene in Vanilla Sky? Tom Cruise runs into Times Square. And it's empty. You can't close off Times Square yourself, but through clever photography and patience, you could duplicate the effect.
The Challenge
Capture a photo of a very busy space without people. There can be cars, animals, whatever...just no people. Imagine a plague hit. Or the aliens came and harvested us. Whatever, just no people.
The Technique
In video, this would be nearly impossible. But a still photo? It's not that hard!
Bottom line, you'll take several shots of a busy area, then combine all the empty spots. Specifically, you'll do the exact opposite of our composites challenge, essentially, replacing people with pavement. (Yes, actually go to that link if you'd like specific instructions.)