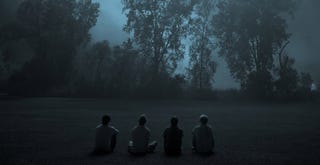 The Fourth of July is tomorrow. And as usual, we'll celebrate our nation's independence (sorry international readers) by blowing up a small chunk of it. So get out your cameras and document the beautiful idiocy.
The Challenge
Capture a photo of fireworks.
The Technique
So, you have a TOUGH act to follow. Here's what you did in 2010.