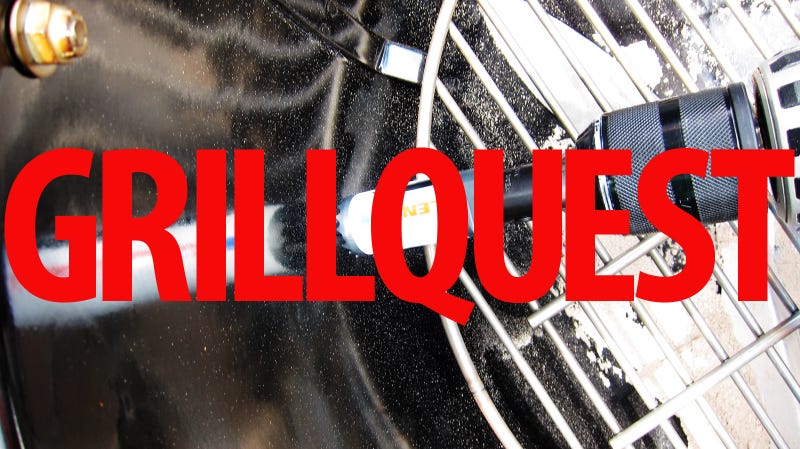 I love to grill. A lot. So much so that a proper outdoor cooking spot became the singular focus of my last apartment search. I got the deck, and it came with a beat-up old propane grill, which I, a devout charcoaler, vowed never to use.
I used the hell out of it last summer. And all through the winter. Up until this spring, when I decided that I was finally ready for a big-boy grill.
Shopping for gear is never easy for me—I've used so much of it and I see so much of it in a given day that my standards are nearly impossible. Buying a grill turned out to be one of the most intense consumer-driven research projects I've undertaken in years. But I think I ended up with something special.
At my last place, in California, I had a standard 18.5-inch Weber Kettle grill and a junky Brinkmann Smoker known affectionately in the BBQ forums as the ECB—or, El Cheapo Brinkmann. Neither item made the cut when it came time to move—the Weber was cheaper to buy again, and the Brinkmann, just kinda sucked. It required constant attention, but with some choice mods, I managed to make a lot of wonderful meals with it. Totally worth the $60 I paid for it.