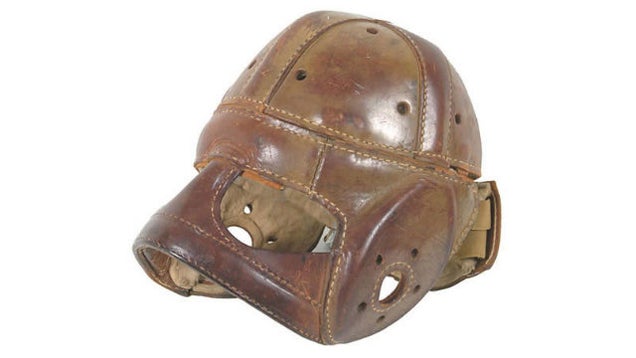 Today's high tech football kit may be magnitudes more protective than the bits of molded cow skin you see here but they're not nearly as intimidating. Our friends at Oobject have assembled 12 early examples of these bad ass cranial caretakers.
When you're done knocking around in here, be sure to check out these armored face masks, these aviator helmets, and these diving helmets.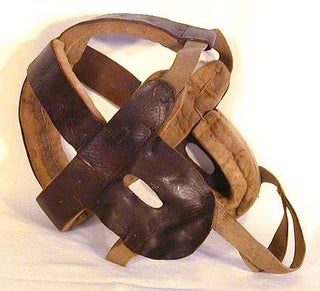 S
Spalding lattice helmet from 1893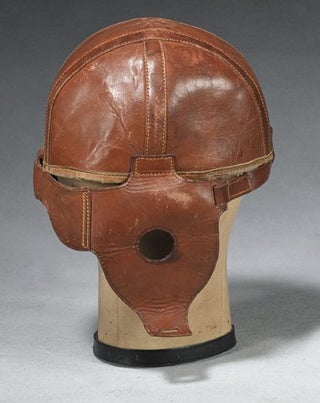 S
1900s 'Aviator'-Style Leather Football Helmet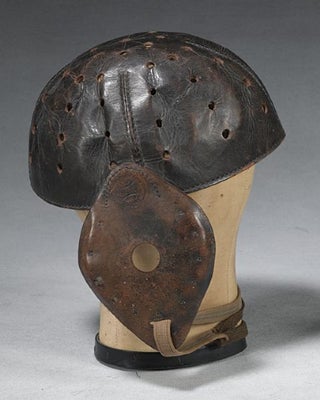 S
1900s Spalding 'Rain Cap'-Style Leather Football Helmet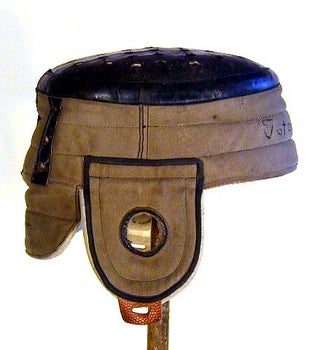 S
1900 Spalding Moleskin and Leather Flat-Top Football Helmet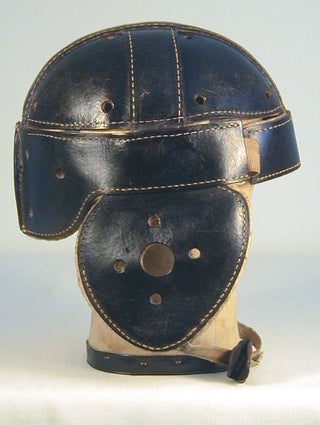 S
Late 1910-1920's GoldSmith Dog-Ear Style Leather Football Helmet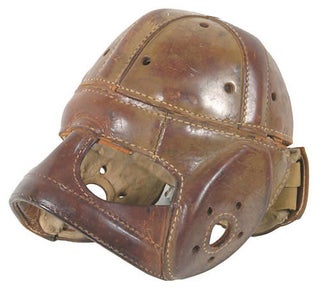 S
Rare 1920s 'Executioner' Leather Football Helmet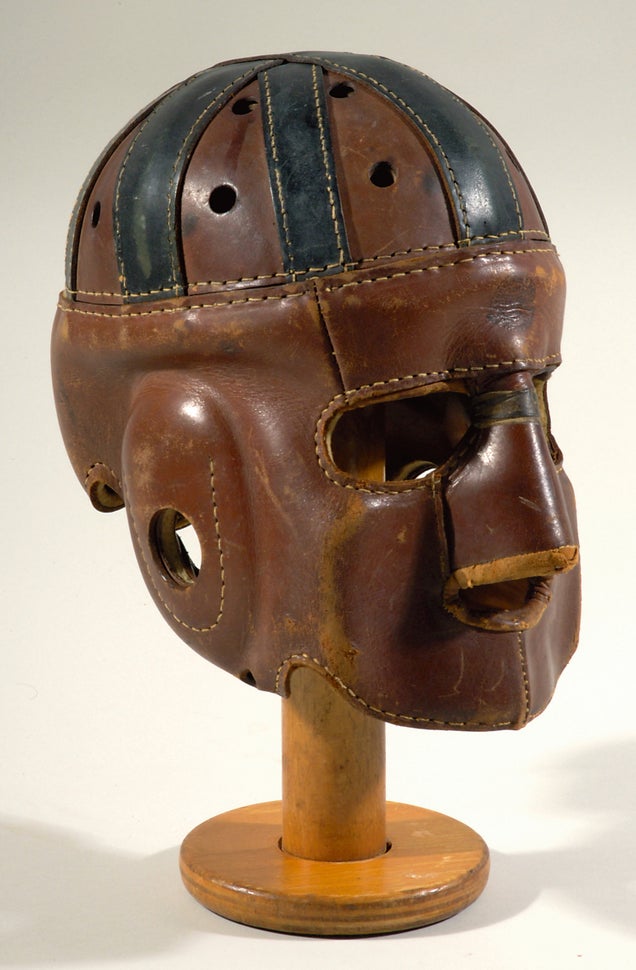 S
Full face executioner style football helmet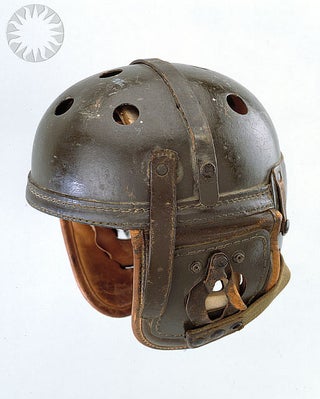 S
United States Tanker's Helmet 1938
This is actually not a football helmet but a military one based on a football one. It shows things going full circle since the original helmets were inspired by gladiators.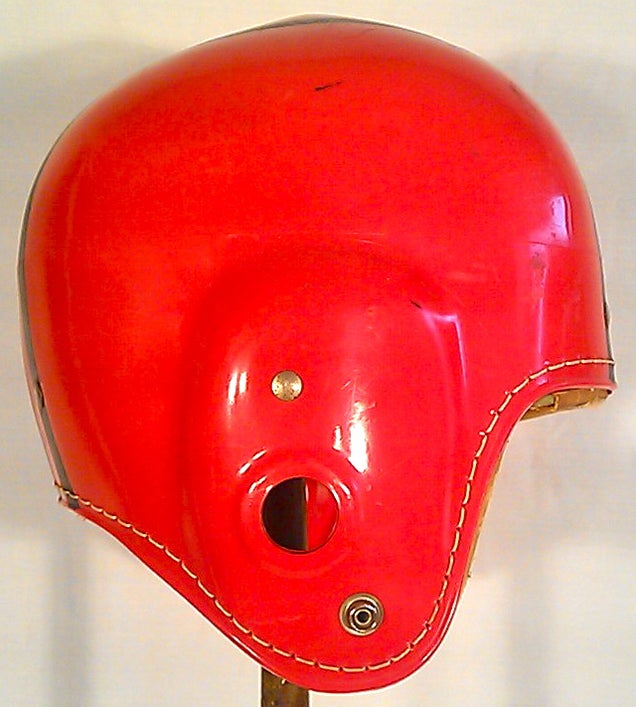 1950's Peerless Sporting Goods Football Helmet
The modern form starts to emerge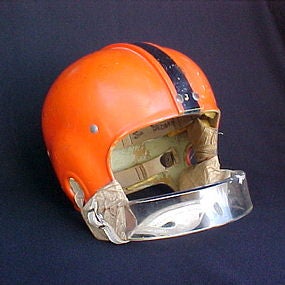 1956 Lucite Face Mask Helmet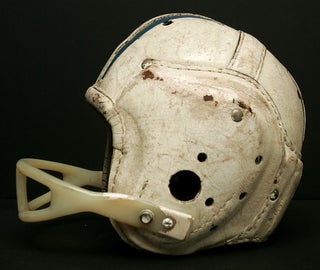 S
Leather football helmet from 1961-1963
1960s - faceguard becomes standard.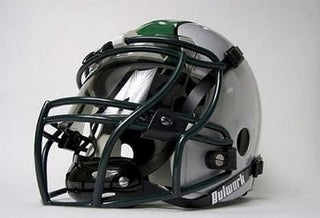 S
Michael Princip Bulwark Anti Concussion Helmet